Hours of Operation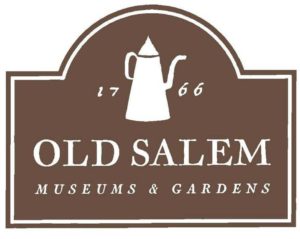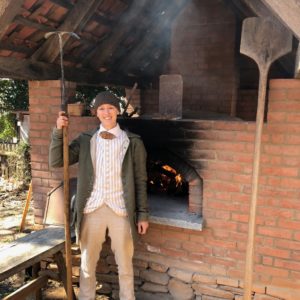 Monday: Interpreted historic buildings are closed, retail stores are open 10:00 am – 5:00pm
Tuesday—Saturday: Interpreted historic buildings are open 9:30 am – 4:30 pm
Sunday: Interpreted historic buildings are open 1:00 pm – 4:30 pm
Interpreted historic buildings (TICKET REQUIRED TO ENTER):
Boy's School

Doctor's House

Gunsmith's Workshop

Joiner's Workshop

Market-Fire Engine House

Miksch Gardens & House

Potter's Workshop

Salem Tavern Museum & Barn

Single Brothers' House & Gardens

St. Philips Heritage Center

T. Vogler Gunsmith Shop

John Vogler House

Shoemaker's Shop – Currently closed for Restoration
NOTE: Under normal operating circumstances, all buildings are open during the times mentioned above; however, exhibit buildings occasionally close for lunch for a short period of time. Please check with Visitor Center staff when you arrive to learn of any lunchtime closings. Please note that some buildings in the historic district are private residences and are not open for touring. Please respect our residents' property, gardens, and pets.
---
Old Salem Visitors Center (NO TICKET REQUIRED):
Monday: Visitor Center is CLOSED
Tuesday—Saturday 9 am–5 pm
Sunday: 12:30 pm – 5 pm
---
Moravian Book & Gift Shop, Winkler Bakery
Monday—Saturday: 10 am – 5 pm
Sunday 1 pm – 5 pm
Old Salem Visitor Center Shop, T. Bagge Merchant
Tuesday—Saturday: 10 am – 5 pm
Sunday 1 pm – 5 pm
---

Museum of Early Southern Decorative Arts (MESDA)
Self-Guided galleries included in an Old Salem All-in-One ticket.
Monday: MESDA is CLOSED
Tuesday—Saturday: 9:30 am – 4:30 pm
Sunday: 1 pm – 4:30 pm
Please call (336) 721-7369 to book a guided tour of MESDA. Complete details can be found at mesda.org.
---
PLEASE NOTE THAT OLD SALEM MUSEUMS & GARDENS IS CLOSED THE FOLLOWING DAYS:
Mondays (Museum buildings, Visitor Center and Gardens are closed. Select stores are open)
Easter Sunday
Thanksgiving Day
Christmas Eve & Christmas Day