C. Winkler Bakery, Est. 1807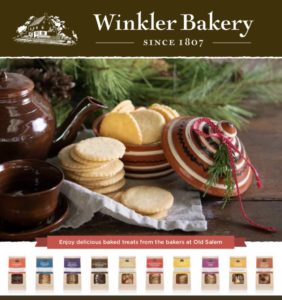 Welcome to the new Winkler Bakery. We have removed the room barriers, creating full access to the process of baking by inviting visitors to start the fire, make the dough, produce breads and cookies, and taste some of the goodies! In the everyday experience as well as in new baking classes we are revealing more of Winkler Bakery.
The newly renovated Winkler Bakery is now fully open (both floors & Brasstown Chocolates) for your visit! Join us on Saturdays for bake day. See you there!