Salem: Out of Bounds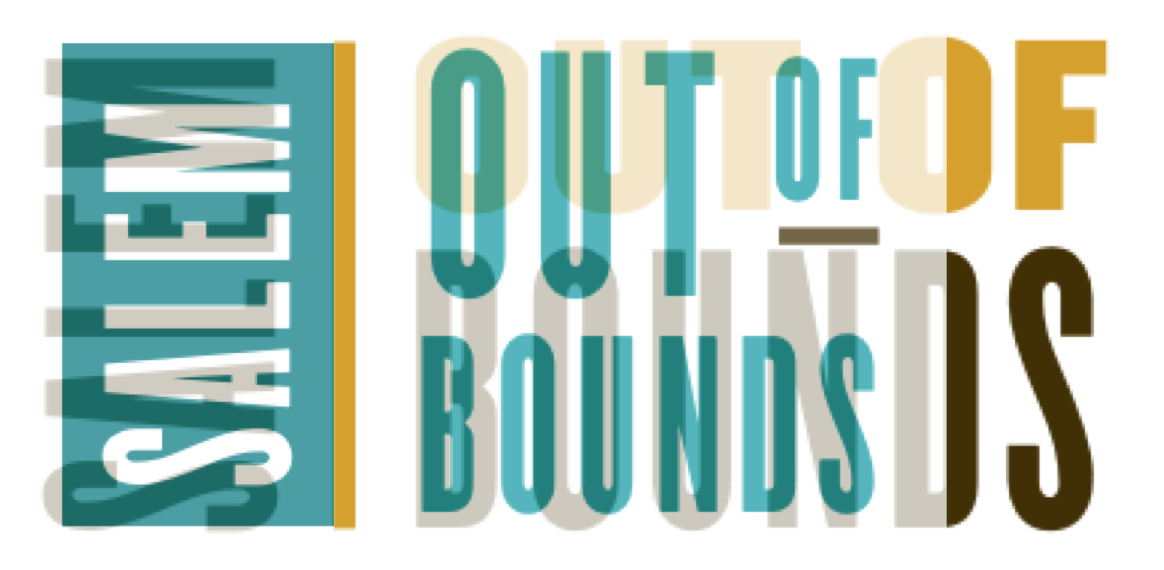 What is history? An echo of the past in the future; a reflex from the future on the past. – Victor Hugo
What does the story of the South mean to the arts and culture of today? Salem Out of Bounds is the museum's way of pulling the narrative fabric of the South out of the eighteenth and nineteenth centuries and into the here and now. We are collaborating with contemporary artists and performers to paint an image of Salem and the South today, in relation to what get were historically.
The primary goals of this initiative are:
To host the work of  contemporary artists and performers that fully represent the diversity and culture of the South today. This means making a point to highlight outsider art, artists of mixed abilities, artists of all gender identities and sexual orientations, and artists of varying faiths and racial cultures.
To highlight thematic links between the historical story of Salem and the South and the world of contemporary art, culture, and politics today.
To combine historical techniques and methods of art-making with contemporary concepts. This means collaboration between our historical interpretation staff and visiting artists. It also means bringing the creative process of modern art into the historical space of the museum.
To bring the creation of modern art into the historical spaces of MESDA and Salem.
To create a cultural bridge between Old Salem Museum and the artistic fabric of Winston Salem, North Carolina, and the South as a whole. This will eventually lead towards collaboration with the modern art community of the city and beyond.
2021-2022 Fellows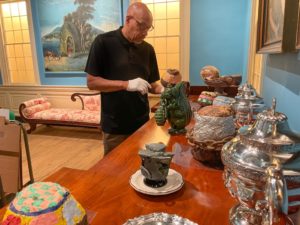 Michael J. Bramwell is a professional visual artist, educator, and scholar of African diasporic material culture. He has exhibited work and curated installations internationally. He is a PhD candidate at the University of North Carolina at Chapel Hill where his dissertation focuses on the work of David Drake, an enslaved poet, potter, and abolitionist who worked in the Edgefield District of South Carolina.
His project, House Party R.S.V.P. B.Y.O.B. invites artists, through their work, to a house party in a space—a dining room from a southern plantation—where they would have been historically excluded. This act reframes the space and serves as both an acknowledgement and commemoration the people enslaved there, including the Black craftspeople responsible for the carvings and woodwork in the dining room itself. "Guests" at the house party include important works by artists David Drake, Thomas Day, Michelle Erickson, Theaster Gates, Renee Green, David Hammons, Todd Johnson, Joshua Johnson, Glenn Ligon, Alison Saar, Kara Walker and others. House Party R.S.V.P. B.Y.O.B will be installed in MESDA's Whitehall Dining Room and will be on view from April 22 through July 16. House Party is supported in part by the Chipstone Foundation of Milwaukee and the Wunsch Americana Foundation of New York.
---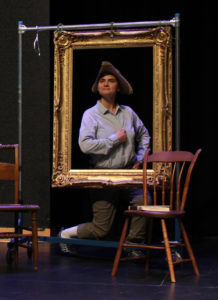 Anna Abhau Elliot is an interdisciplinary artist who works between theater, visual art, and history and is currently an MFA candidate in Studio Art at UNC Greensboro. For her thesis, Anna Abhau Elliott is developing a project exploring an archive of photographs created by the MESDA Field Researchers, a team of white women (and one man) who traveled the Southeast searching for decorative arts objects made in the South before 1860. By analyzing these photos–made for archival purposes–as art objects, she is exploring questions of authorship, point of view, and power dynamics inherent in finding, collecting and photographing decorative arts objects in the United States. Anna Abhau Elliott's work will be on exhibit April 4-9, 2022 at the Greensboro Project Space in downtown Greensboro, North Carolina as well as at the Weatherspoon Art Museum's UNCG MFA Thesis Exhibition at the Weatherspoon Art Museum April 16-May 15, 2022.
---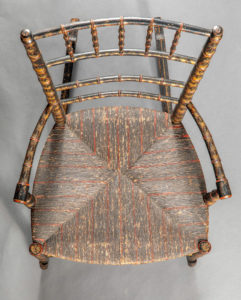 Design Through Time: A Continuing Dialogue at the Cameron Art Museum, Wilmington, North Carolina
The true power in an object is its ability to tell a story. The, Cameron Art Museum, Old Salem and the Museum of Early Southern Decorative Arts, and contemporary designers collaborate on Design Through Time: A Continuing Dialogue featuring select furniture and objects from the collection of the Museum of Early Southern Decorative Arts (MESDA) and Old Salem, vividly reinterpreted by contemporary designers working in North Carolina today. Daniel Ackermann, Old Salem and MESDA Chief Curator and Director of Collections, Research and Archaeology is a guest curator for the exhibition. "I think it is critical, as we look to the future, to consider ways that we can promote access, equity and community engagement with our collections in both traditional and new ways. In partnering with Cameron Art Museum and Design NC, we are able to tell these objects' stories in new ways through this innovative exhibition." This project will be on view from May 5, 2022 through July 3, 2022 at the Cameron Art Museum in Wilmington, North Carolina.
---
Ongoing Fellowships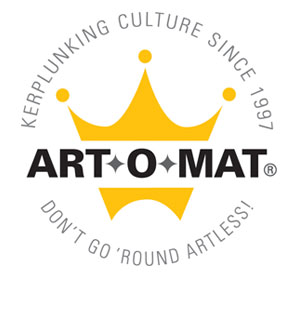 Art-o-Mat restores vintage, abandoned, commercial cigarette dispensing machines in a way that allows guests to buy inexpensive, hand-produced art works. The mission is to encourage art consumption by expanding access to artists work and create an opportunity to purchase original artwork while providing exposure and promotional support for artists. Art-o-mat combines the worlds of art and commerce in an innovative form. They believe that art should be progressive, yet personal, and approachable.   The Art-o-Mat machines will be dispensing North Carolina artists work that has been inspired by Old Salem Museums and Garden's history and environment. Currently, you can find an Art-o-Mat machine at MESDA.