Salem: Out of Bounds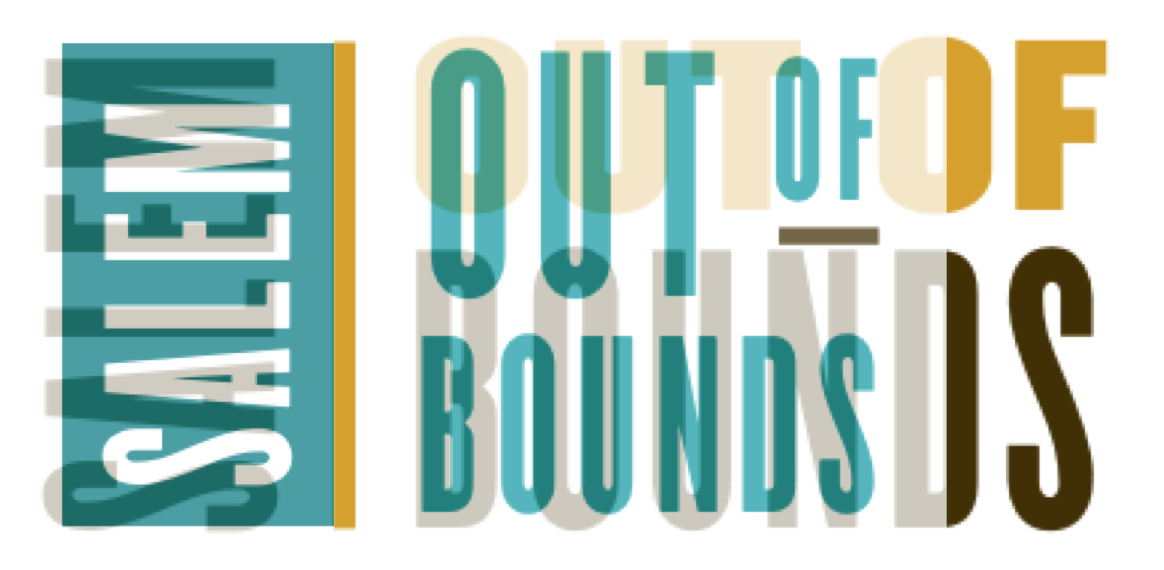 What is history? An echo of the past in the future; a reflex from the future on the past. – Victor Hugo
What does the story of the Moravians in Salem mean to the arts and culture of today? Salem Out of Bounds is the museum's way of pulling the narrative fabric of Salem out of the 18th century and into the here and now. We are collaborating with contemporary artists and performers to paint an image of Salem today, in relation to Salem as it was historically.
The primary goals of this initiative are:
To host the work of North Carolina contemporary artists and performers that fully represent the diversity and culture of NC today. This means making a point to highlight outsider art, artists of mixed abilities, artists of all gender identities and sexual orientations, and artists of varying faiths and racial cultures.
To highlight thematic links between the historical story of Salem and the world of contemporary art, culture, and politics today. This may reflect themes such as: notions of southern/NC identity, the relationship between religion and government, the implications of race regarding history and museums, accessibility of history, and the reflection between culture and art.
To combine historical techniques and methods of art-making with contemporary concepts. This means collaboration between our historical interpretation staff and visiting artists. It also means bringing the creative process of modern art into the historical space of the museum.
To bring the creation of modern art into the historical space of Salem and to create a physical space for a gallery within the historic district where contemporary artwork will be displayed alongside historical concepts. This will lead to gallery events and performances.
To create a cultural bridge between Old Salem Museum and the artistic fabric of Winston Salem and North Carolina as a whole. This will eventually lead towards collaboration with the modern art community of the city, including other museums and galleries, and performing groups.
Fellows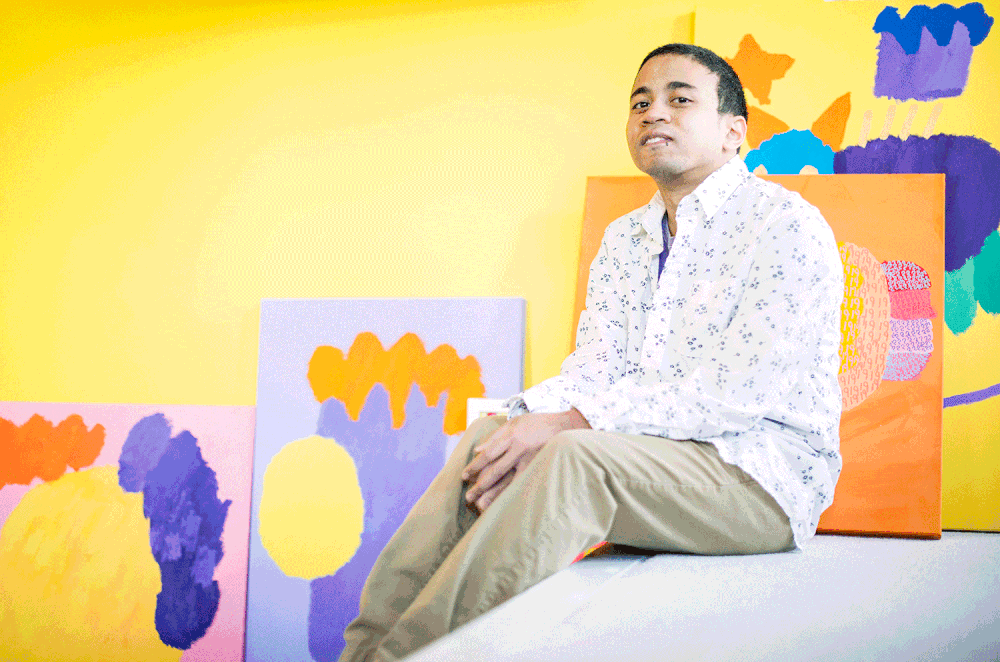 "King sees what is true to him. King speaks his feeling through his paintings. King feels all of what is important for life, love and expresses them through his paintings. He believes in his works, and all of them are purely precious to him.  King sees colors and numbers with feelings. They dance on his canvas, and those are his friends. 4500 is the happiest number, and 7 is sad, yet 77 is a good day! When he paints, he smiles. He enjoys feelings are freely cast in his canvases.  King thinks being autistic is pretty lucky, because he can see beautiful trees and talk to them. King enjoys his life and he knows exactly what he likes. He swims like a fish and plays Taiko drums like he calls heaven."
---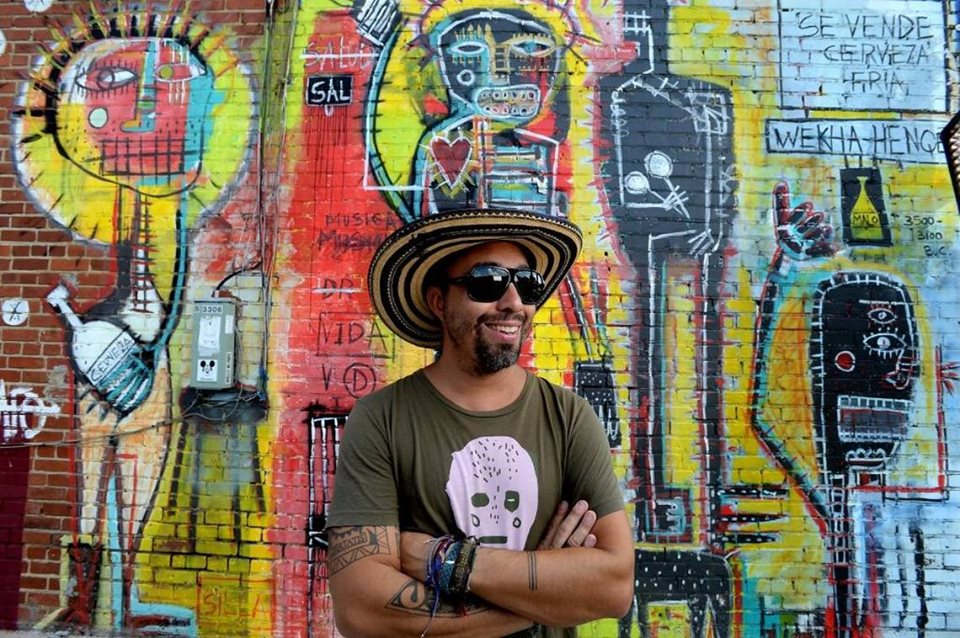 "I paint out of necessity. I am the byproduct of a close-knit, artistic family filled with architects, carpenters, designers, photographers, and artists. My art is rooted in the experience of becoming an immigrant – something I didn't want to imagine at 17 years – as Bogotá was all I knew. Being forever between two cultures has shaped my views and molded the themes of my pieces. I consider myself 100% Latino – equally Colombian and American. Throughout my art practice, I enjoy illustrating 'snapshots' of a peripatetic lifestyle — that of my own, which was focused on survival of the time (living undocumented) and of those I encountered along the way. Creating portraits of others who have defied the odds and/or were infamous or honorable in one life time often takes over my canvasses. A community's history and roots are other themes that I enjoy learning about and painting."
---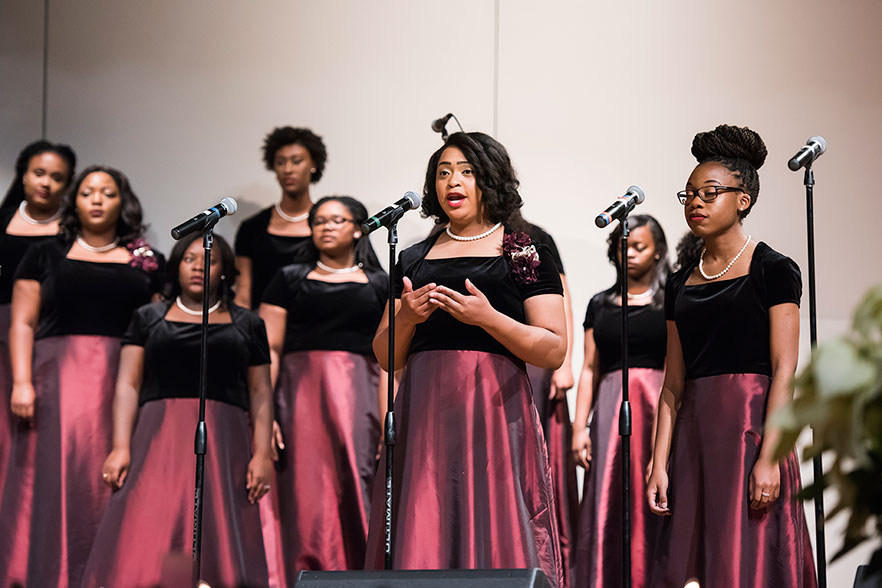 Old Salem's Sounds of Hidden Town: Peyton Clifford and Algernon Robinson (NCSA), and Maestra D'Walla Simmons-Burke  & The Burke Singers (WSSU)
Sounds of Hidden Town is a project has been created in which, through multiple community partnerships (North Carolina School of the Arts, and Winston Salem State University), auditory sound compositions will be created referencing and utilizing both the suppressed traditional West African spiritual music and behavioral traditions of the enslaved, combined and/or contrasted with the traditional German Moravian spiritual music traditions. These entirely new constellations of auditory and physical experiences will then be performed in the historical dwelling spaces of the enslaved.  These experiences will be visually and auditorily recorded, with the end product a formation of contemporary "music videos" tied back to the place of human bondage. Along with these site-specific films, there will also be separate micro museum-experiences designed for a single person or very small audiences, to be set up in the dwelling places of the enslaved so as to engage on a personal level with those experiencing the "Sounds of Hidden Town."
---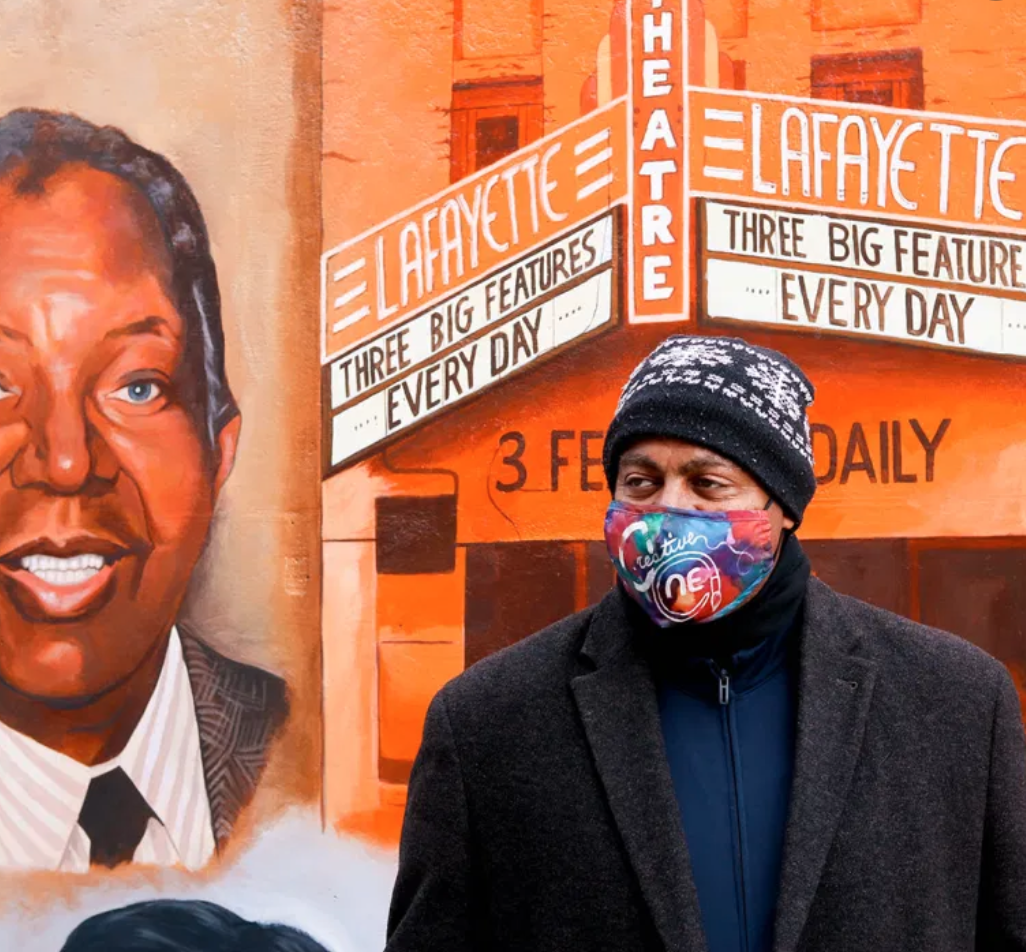 Leo Rucker, a Winston-Salem, North Carolina artist began his love for art at the early age of 5 yrs old. After receiving many awards in high school, Leo continued his pursuit for art at Rutledge College in commercial art in Winston-Salem, N.C., receiving his degree in 1983 and an outstanding artist award. These accomplishments opened the door for Leo to express his craft as supervisor in the gold leaf department at Carolina Art and Frame, where he nurtured his craft for 10 years. Leo's latest work concentrates on the Happy Hill Community of Winston-Salem, North Carolina.  His paintings reflect the deep family connections contained within the small residential area. Leo presently works as the Lead historic interpreter at Old Salem Museum and Gardens at the St. Philip's African Moravian Heritage site.
---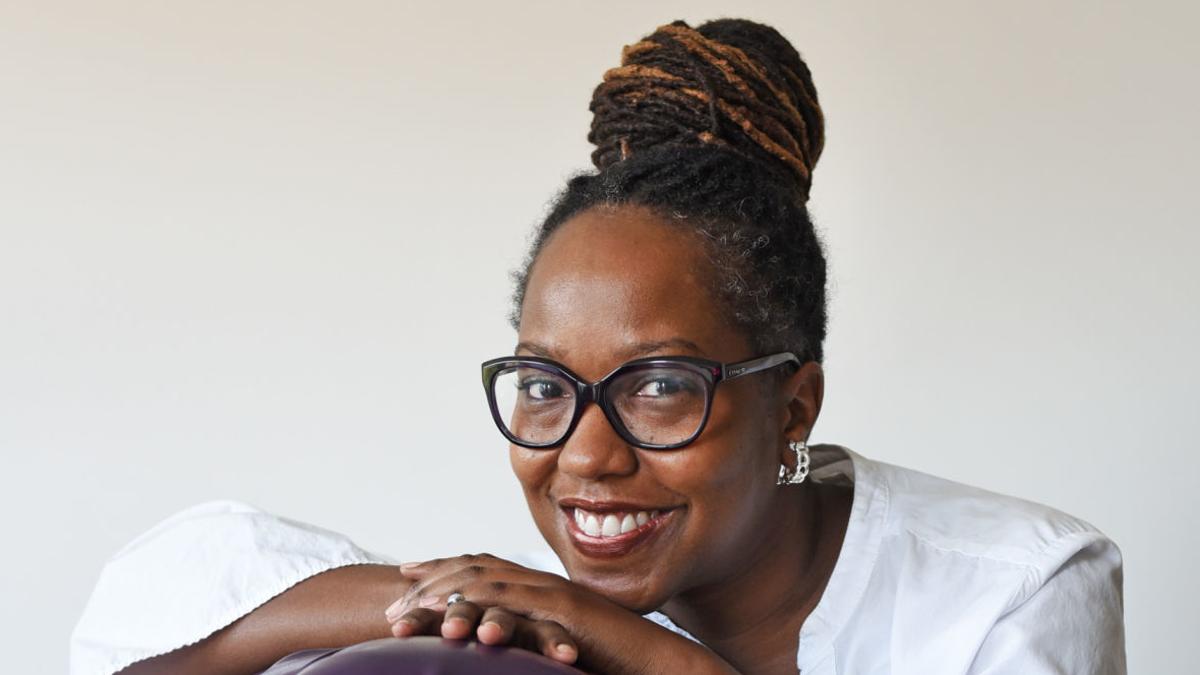 Jacinta V. White is the director of The Word Project, the founding editor-in-chief of Snapdragon: A Journal of Art & Healing, and a poet. A North Carolina native, Jacinta returned to the area after spending years after graduate school in Atlanta, where she discovered her love for and healing journey with poetry. Since then, her work has been featured in several magazines and journals including Prime Number Magazine, New Verse News, Blackberry: A Magazine, and The Transnational: A Bilingual Literary Magazine. Jacinta's collection of poems, "broken ritual," was published in 2012 by Finishing Line Press. Her most recent collection, "Resurrecting the Bones: Birthed from a Journey through African American Churches & Cemeteries," will be released in September by Press 53.
---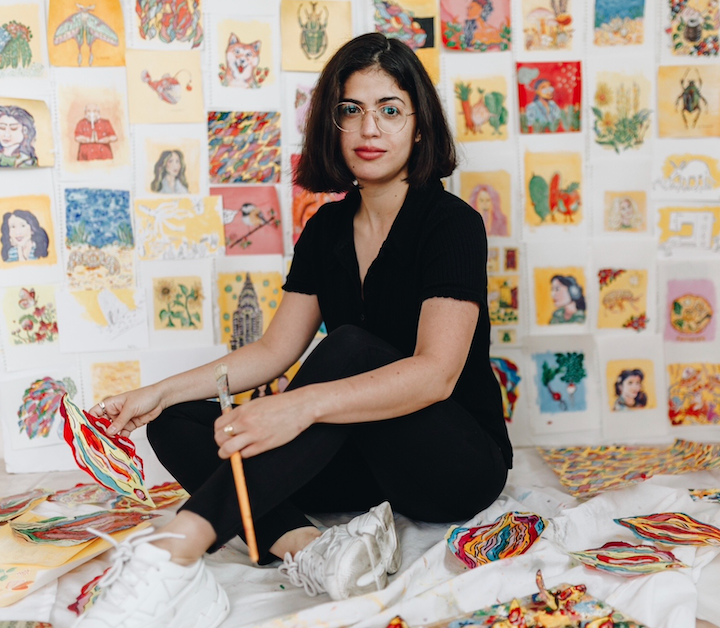 Marianna Phillips is a Latinx visual artist and illustrator who splits her time between Brooklyn, New York, and Greensboro, North Carolina. She creates under the pseudonym WEIRD LITTLE LINES, exploring the intersections of art, science, and education through the playful lens of childlike imagination. Her art treads the line between realism and surrealism, existing within the liminal space of dreaming and waking.
WEIRD LITTLE LINES experiential work draws the viewer into a whimsical world rooted in reality – reframing our relationship with the present, and illustrating that anything is possible through the power of imagination. 
Marianna also spotlights artists by exploring questions about their creative process through the interview series :On Creativity. These conversations aim to distill important patterns in successful creative practices.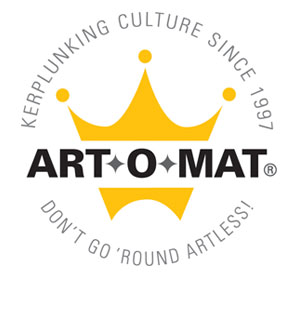 Art-o-Mat restores vintage, abandoned, commercial cigarette dispensing machines in a way that allows guests to buy inexpensive, hand-produced art works. The mission is to encourage art consumption by expanding access to artists work and create an opportunity to purchase original artwork while providing exposure and promotional support for artists. Art-o-mat combines the worlds of art and commerce in an innovative form. They believe that art should be progressive, yet personal, and approachable.   The Art-o-Mat machines will be dispensing North Carolina artists work that has been inspired by Old Salem Museums and Garden's history and environment. The Art-o-Mat machines will be placed throughout the historic district.