Winter Hands-on Workshop: Museum of Curious Things
Saturday, January 26, 2019 11:00 AM - 12:30 PM Horton Museum Center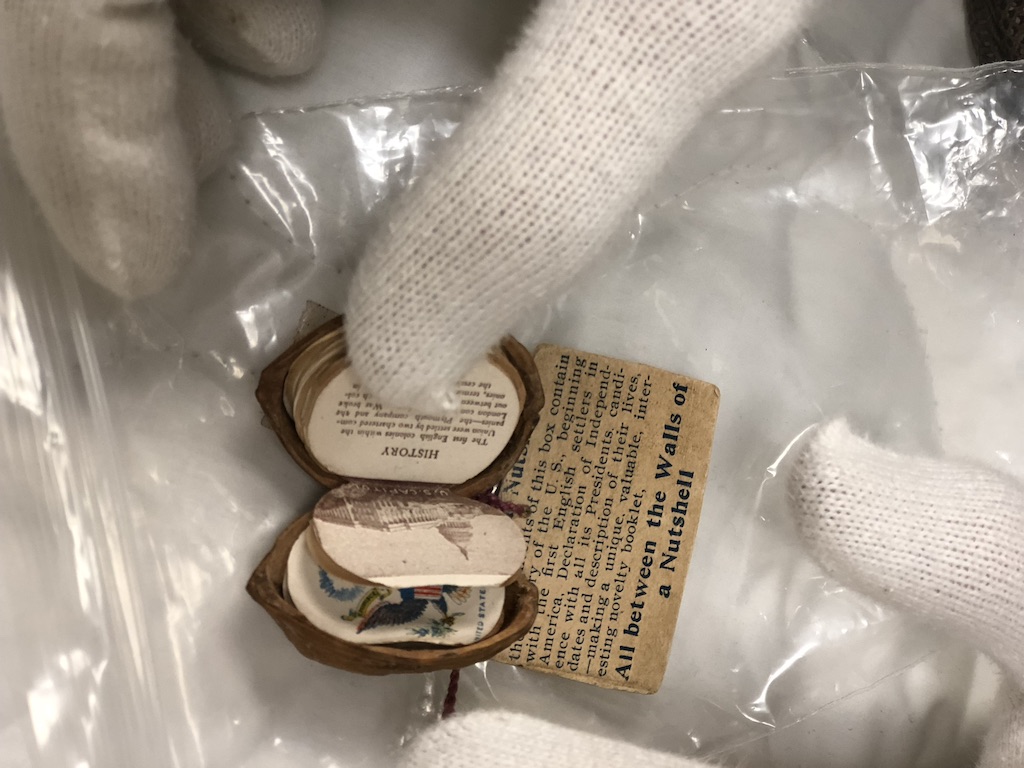 Workshop Description:  Experience history hands-on! A bonnet weaved from human hair! A 150-year-old biscuit preserved in a canning jar! Magic tricks used by Gus Reich, the Civil War magician, and traveling showman! A stone taken from the liver of a deer that was thought to cure rabies! These are just some of the curious things in the Old Salem collection that are almost never on exhibit! This is your chance to see these things face to face with curator, Johanna Brown, Curator of Moravian Decorative Arts! You might even be able to identify some objects that remain a mystery to us!
Cost:  This fundraising event is $50 per person for Museum of Curious Things (Workshop only).  Please see our CORE INITIATIVES to learn about our educational mission.
Workshop Location:  Museum of Early Southern Decorative Art.  Free parking at the Old Salem Visitor Center, 900 Old Salem Road.  Walk across the Heritage Bridge to the Horton Museum Center.
*Maximum of 15 per class. For ages 9 and up.  Children under 18 must be accompanied by a paying adult.  Due to the highly interactive nature of these workshops, adults are not allowed to observe or tag along with a child unless they have also registered. If participant cancels more than 14 days before the event, a full refund will be given.  Within 14 days there are no refunds. For more information call 1-800-441-5305.