Landscape, Race, and Culture: Shaping a World of Color in the American South
Thursday, September 26, 2019 2:30 PM - 4:30 PM James A. Gray, Jr. Auditorium, Old Salem Visitor Center
Thursday, September 26, 2019 through Saturday, September 28, 2019
Nationally recognized scholars from across the United States will convene to discuss
the issues of race, culture, and landscape
&
how these factors formed a complex world of color on the American South.
REGISTRATION INFORMATION
General Registration                                                                                                        $295.00
Friends/Members of Old Salem/MESDA & Southern Garden History Society                $275.00
Registration Fee: Includes all conference lectures, activities, meals, breaks, materials, and museum admissions. Registration deadline is September 12, 2019.
Cancellation Policy: Registrants who cancel at least two weeks prior to the conference will be given a full refund minus $50 handling fee. No refunds will be given for cancellations that occur less than two weeks prior to the conference.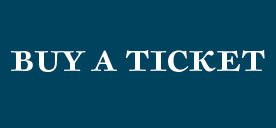 This conference is part of Old Salem's larger "Hidden Town Project". To read more regarding the history, research, goals, and execution of this project follow this link:
SCHEDULE
All events held at the Old Salem Visitor Center unless otherwise noted.
Thursday, September 26
2:00 pm   Conference Registration
2:30-3:30 pm   Pre-Conference Optional Tours at Old Salem Museum & Gardens (Concurrent Tours; Space limited and pre-registration required)
Hidden Town Tour of Old Salem, Martha Hartley, Director of Moravian Research

$20 per person
Please meet at Log Church at St. Philips Complex, 913 S. Church Street

"A Hidden Legacy: The African American Influence in Southern Decorative Arts," Daniel Ackermann, Curator of Museum of Early Southern Decorative Arts (MESDA)

$20 per person
Please meet at MESDA, Frank L. Horton Center, 924 S. Main Street

Homowo Harvest Collection: African/American Heirlooms, Eric Jackson, Old Salem Horticulture

$20 per person
Please meet at Single Brothers' Garden, near 10 W. Academy Street
6:00 pm Conference Registration
6:30 pm Reception
7:00 – 8:00 pm Flora Ann Bynum Keynote Lecture
Welcome & Introduction, Franklin Vagnone, President and CEO, Old Salem Museums & Gardens
"Black Landscapes Matter ", Kofi Boone, ASLA,
Professor of Landscape Architecture, North Carolina State University College of Design
*Dinner on your own.
Friday, September 27
8:30 am Conference Registration / Coffee & Tea, Moravian Sugar Cake

Session I: Creating Landscapes of Enslavement and Emancipation

9:00 am
Introduction, Dr. Andrew Gurstelle, Academic Director, Wake Forest University Museum of Anthropology
9:10 am 
"Landscapes of Enslavement in West Africa," Louis P. Nelson, Professor of Architectural History and Vice Provost for Academic Outreach, University of Virginia
10:00 am
"Making Mitchelville: Freedom on the South Carolina Sea Islands, 1861-1893," Dana E. Byrd, Assistant Professor, Art History, Bowdoin College
10:45 am Break
Session II:  Retrieving the African American Landscape through Archaeology: Town and Country
11:00 am
Introduction , Dr. Andrew Gurstelle, Academic Director, Wake Forest University Museum of Anthropology
11:10 am
"Reversing the Narrative: Using Archaeology to Bring the Enslaved Community into Focus at James Madison's Montpelier," Matthew B. Reeves, Director of Archaeology and Landscape Restoration, James Madison's Montpelier
12:00 pm
"Archaeology and the Landscape of Enslavement in Charleston, South Carolina," Martha Zierden, Curator of Historical Archaeology, The Charleston Museum
12:45 pm Lunch
Session III:  Emerging Scholars
1:45 pm
Introduction, Anthony S. Parent Jr., PhD, Professor of History and American Ethnic Studies, Wake Forest University
1:55 pm
"As you draw nearer, new beauties discover themselves": Planting Landscapes of Isolation and Control in Barbados and South Carolina," Erin Holmes, PhD, Andrew W. Mellon Post-Doctoral Curatorial Fellow at the American Philosophical Society
2:20 pm
"Seeing Enslavement at The Heyward-Washington House," Sarah Platt, PhD Candidate, Syracuse University
2:45 pm
"Claiming the Big House: The Plantation Origins of Historically Black Colleges and Universities," Tiffany Momon,Visiting Research Professor at the Middle Tennessee State University Center for Historic Preservation
3:05 pm Break
Session IV:  The Hidden Town Project
3:20 pm 
Introduction,  Martha Hartley, Director of Moravian Research, and Co-Chair, Hidden Town Project, Old Salem Museums & Gardens
3:30-4:15 pm
"Phoebe," Renée Andrews, Storyteller and Outreach Librarian (retired), Malloy/Jordan East Winston Heritage Center
"Hide and Seek: Findings of A Hidden Legacy," Cheryl Harry, Manager of Human Relations and Co-Chair, Hidden Town Project, Old Salem Museums & Gardens                 
"Archaeology and the Hidden Town Project: Possibilities and Pathways Toward a Landscape Archaeology of Enslavement in Salem," Geoffrey Hughes,PhD Candidate, Department of Anthropology, University of North Carolina-Chapel Hill

6:00-9:00 pm Dinner
Tour St. Philips African Moravian Log Church, Graveyards, Brick Church
Saturday, September 28
9:00 am Coffee & Tea, Moravian Sugar Cake
Session V:  20th Century Perspectives
9:30 am
Introduction, John Sykes, President, Southern Garden History Society, and Director, Magnolia Mound, Baton Rouge, Louisiana
9:40 am
"Closer Than Botanists to Landscape Architects:  George Washington Carver and David Augustus Williston,"  Dreck Spurlock Wilson, ASLA, NOMA, Associate Professor of Architectural History, Howard University, College of Architecture, Engineering and Computer Science  
10:25 am
"Five Row: Reynolda's Lost Village," Eugenia Parent, Director of Internship Development, BEM Program, Wake Forest University School of Business
11:00 am
"EDANKRAAL, Edward and Anne Spencer's Garden of Eden in Lynchburg, Virginia," Shaun Spencer-Hester, Director, Anne Spencer Memorial Foundation, Inc.
11:30 am Lunch / Box Lunch for Stagville Tour
Afternoon Optional Tours, $45 per person [space limited and pre-registration required]
12:30-3:30 pm
African American Cultural Trolley Tour of Winston-Salem, NC
Experience a quintessential tour of local Black American history and culture. While transported on a restored "Triad Trolley," you'll visit Winston-Salem's historic black neighborhood, view remaining architecturally significant buildings, tour art galleries, and more culturally immersive experiences! Guided by Cheryl Harry, President of Triad Cultural Arts, Inc. http://triadculturalarts.org/
11:45- 6:30 pm
Historic Stagville Tour, Durham, NC,
*Please note this tour has a minimum registration of 30 participants to meet guest and guide expectations. In the event of a cancellation a notice will be provided.  
 Enjoy a box lunch en route by coach to Historic Stagville for a special guided tour and time to explore on your own. This state historic site includes the remnants of the one of the largest plantations in North Carolina. The Bennehan-Cameron family owned approximately 30,000 acres of land and claimed ownership over about 900 people who were enslaved on this property. Stagville protects a fraction of the land from that plantation, including original slave quarters (1851), a massive barn (1860), and a Bennehan family house (1787-1799). Stagville is dedicated to teaching about the lives and work of enslaved people on the plantation. Coach will return to Old Salem by 6:30 p.m. http://www.stagville.org/
CONFERENCE HOTELS

"Landscape Conference" block rates will be held until August 26, 2019.  Nightly rate range $109-129.
The Historic Brookstown Inn
200 Brookstown Avenue
336-725-1120
800-845-4262
https://www.brookstowninn.com/
Hawthorne Inn
420 High Street
336-777-3000
Fairfield Inn & Suites
125 S. Main Street
336-714-2800
https://www.marriott.com/event-reservations/reservation-link.mi?id=1548266578189&key=GRP&app=resvlink 
The Zevely Inn
803 S. Main Street
336-748-9299