Request a Field Trip at Old Salem!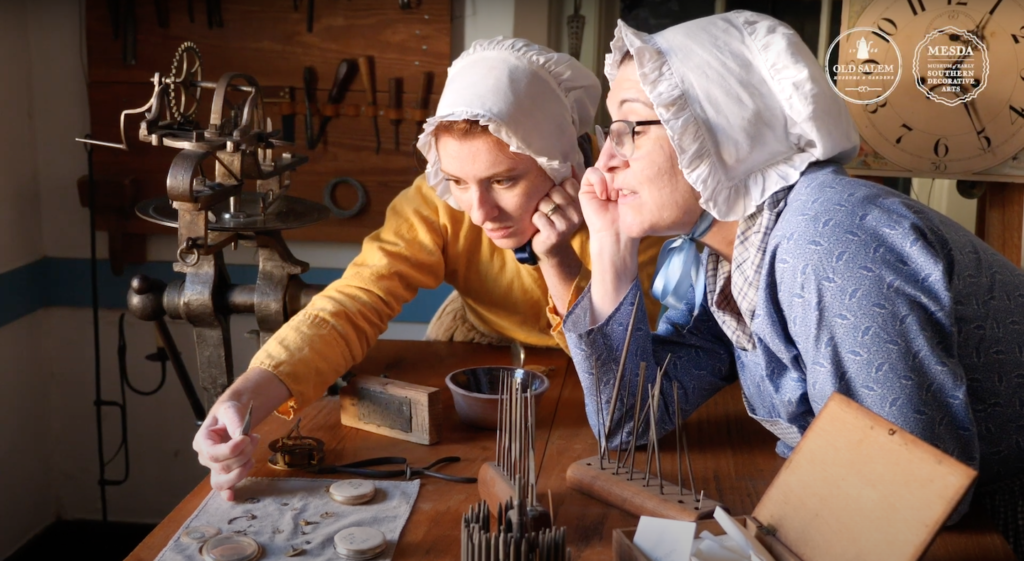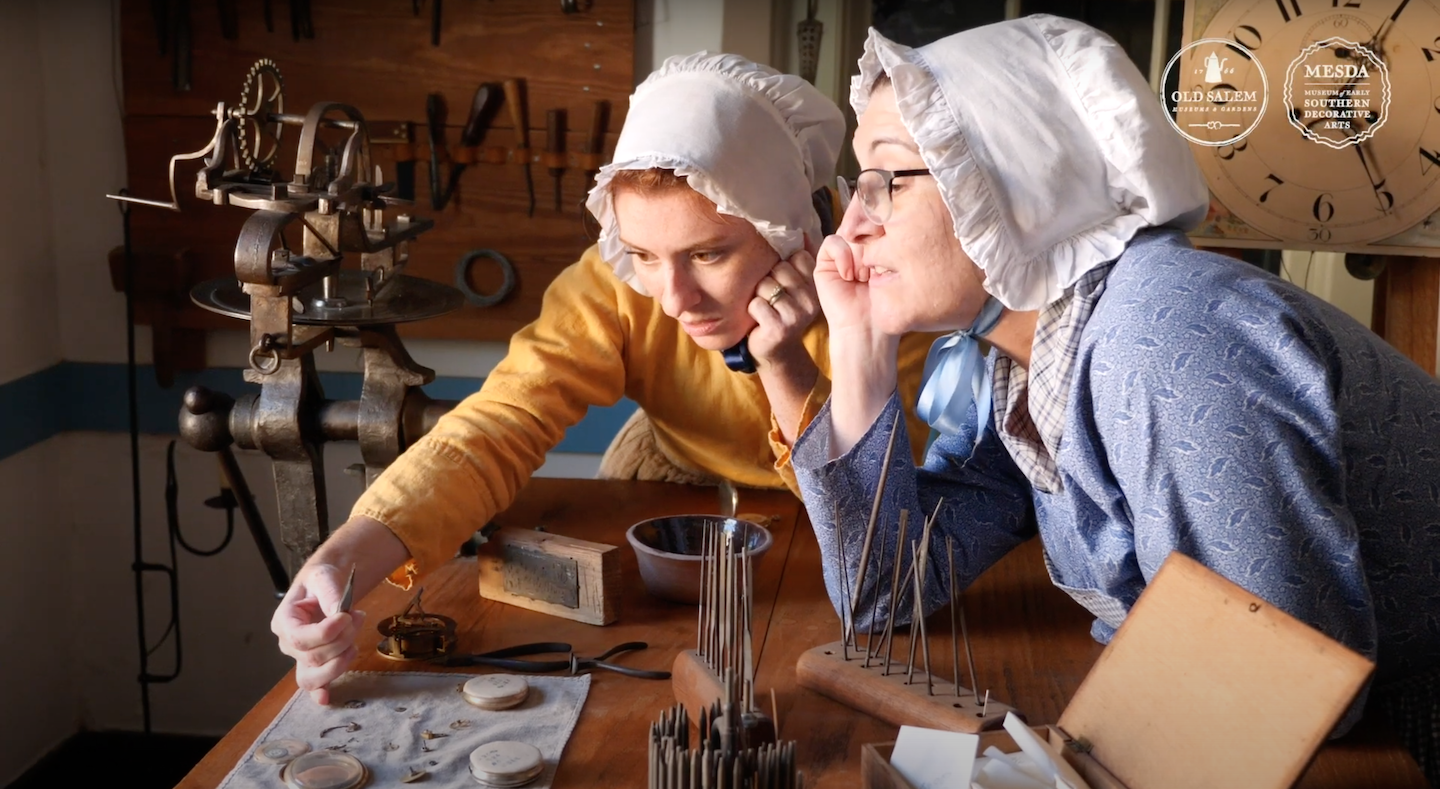 All Spring Field Trip Dates are BOOKED
except for Homeschool Days May 18th and 25th.
STEAM-Driven Days Spring 2022
March 2nd – May 27, 2022
We invite you to join us for STEAM-Driven Days in Old Salem. This new experience combines the best of Science Alive and Arts Alive into one program! Using the history of Salem, North Carolina, we will explore topics in science, technology, engineering, the arts, and math through sensory experiences led by our educators. This cross-curricular adventure connects students to the people, places, and things that made up historic Salem in the 18th and 19th centuries.
STEAM-Driven Days are designed for 1st grade through 12th grade, aligned with North Carolina Essential Standards.
Students will be introduced to the people who lived and interacted in historic Salem, immersing themselves in the buildings and landscapes as they learn about early American life in North Carolina and the South from the perspective of the Moravians, enslaved and free people of African descent, and the Indigenous peoples of the Southern Woodland.
Teachers booking field trips will also have access to resources that can be used in the classroom, including videos, lesson plans, and other student activities. Student Group Tour experiences and in-classroom resources and activities are aligned to the following North Carolina Essential Standards.
Homeschool Days
Homeschools can participate in STEAM-Driven Days for Homeschool Students on May 18th and May 25th.
What to Expect on Your Field Trip
Arrive at 9:45 AM for ticket purchase at the Visitor Center.
Ticket costs (plus tax) are $12.84 per student and $21.40 per adult.
The buildings open promptly at 10:00AM and remain open until 2:00PM.
Lunch is on your own. There are multiple picnic areas to choose from in the historic district and behind the Visitor Center.
We invite you to end your field trip at the Visitor Center. Students will have an opportunity to shop and to use restrooms prior to departing for home.
Buildings & Outdoor Spaces Included in the Tour
Three self-guided galleries in the Museum of Early Southern Decorative Arts
Potter's Workshop
Boys School
Miksch House, Yard, & Garden
Seed Saving Lab
Four Gardens
St. Philips Graveyard
Winkler Bakery
Visitor Center
Moravian Book and Gift
---
Questions?
Student Group Tour Reservation Requests