Join Us
Educator Membership – FREE!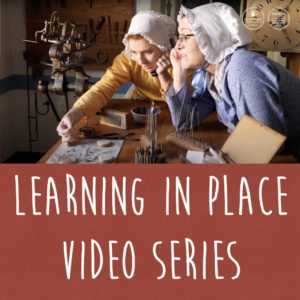 The Educator Membership provides unlimited access to Learning in Place instructional resources (lesson plans, student activities, answer keys). These resources can be used in conjunction with the Learning in Place videos for a dynamic learning experience for both students, teachers, and caregivers. 
The Educator Membership also gives you access to news and information about Learning in Place's new and innovative educational programming opportunities for both the students and teachers. From newsletters about how to use Old Salem resources in the classroom to field trip information and professional development opportunities, Old Salem Museums & Gardens is your partner in the education of our students. 
Free Membership
Click the button below to join us and have access to all of the resources.