Moravian Research Lab Assistance
–

During Old Salem and MESDA's Study South period of research and experimentation, we are happy to offer assistance to anyone wanting to delve deeper into their own Moravian research interests.  See below to learn about how our expert team might be able to help you.
–
Free, self-service access to the museum's online digital databases is always available!
Start your research adventure by exploring one of these digital databases:
Wachovia Residents Database
Old Salem Object Collection
Old Salem Historic Photograph Collection (via DigitalForsyth)
Anne P. and Thomas A. Gray Library Catalog
Records of the Moravians in North Carolina, Vols. 1-13 (via Internet Archive)
Three Forks of Muddy Creek, Vols. 1-14
The MESDA Journal, Vols. 1-41
Other resources that may be of interest:
Updates on the Hidden Town Project
MESDA Object Database
MESDA Craftsman Database
MESDA Subject Database
–
You can receive personalized research assistance from our staff anytime!  We are happy to help answer research inquiries, provide tips for using online tools, and make suggestions for pertinent research tools and publications.  Personalized research assistance requires time for members of the Moravian Research Lab staff to review, copy, and deliver materials.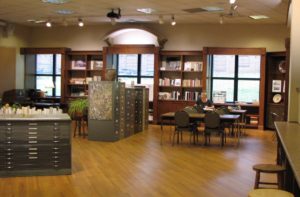 The fee schedule for this service is as follows:
Virtual Assistance by Phone or Email
Free__________Initial consult
Free__________Society-level member
$15.00________Student
$25.00________Friends-level member
$50.00________Non-member
–
Begin by completing the Research Appointment Contact Form.  A member of our staff will be in touch with you shortly.