Salem Presents:
Tuesdays at 7:30 PM EST
"Salem Presents" is an interactive, live online series for lifelong learners. Episodes feature members of our museum staff and colleagues sharing engaging stories about the diverse peoples and intriguing objects that form the material landscape of the early South. Educational yet entertaining, "Salem Presents:" is an ideal way to learn more about the rich history of the early American South, including the Moravians in North Carolina.
As part of Old Salem's commitment to facilitate conversations and provide historical context for all people in our community, the first five episodes of "Salem Presents:" will feature recent research about individuals who did not have an active voice in the historical narrative.
Tickets for these four episodes are available on a "pay what you wish" model. Participants will also have the opportunity to make donations during the live webcasts to support the museum's Annual Fund.
Broadcast on Tuesdays at 7:30 PM EST, each episode of Salem Presents is about 30 to to 45 minutes in length, including a live Q&A session that enables you to interact with the presenter or others in the audience. The series is broadcast using the Crowdcast platform.
EPISODES: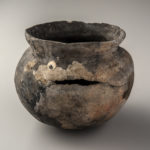 Tuesday, July 7th, 7:30 pm EST
Closed
Salem Presents: American Makers with Dr. Daniel Ackermann, Interim Chief Curator
From the eighteenth-century workshops of Salem to the twentieth-century garages of Silicon Valley, America is a nation of makers. Coming together from diverse backgrounds and religions, American makers—black and white, enslaved and free—crafted objects and a democracy that strove to be more perfect. The stories told by their objects and the lessons we can learn from of America's early innovators and makers remind us that we are stronger together.
Cost: Pay what you wish ($15 suggested price)
Requires registration; limited seating
Closed
Click here to register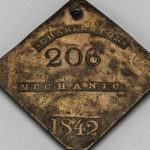 Tuesday, July 14th, 7:30 pm EST
Registration closes at noon on Tuesday July 14th
Salem Presents: In The Shadow of Freedom: The Slave Badge in 18th and 19th Century Charleston, South Carolina with Dr. Torren Gatson, Assistant Professor of History, University of North Carolina at Greensboro
Driven by a complex dynamic of power, oppression, autonomy, and, in some cases, freedom, the institution of slavery was the foundation of Charleston's economic success. Many laws, traditions, spaces, and objects defined that institution. One such object was a slave badge. Every slave badge reflects the South Carolina law that all Africans and African Americans involved in the hiring out process of enslavement must possess a badge purchased by their owner. This discussion aims to shed light on the contextual issues that surround slave badges including their connection to questions of autonomy, freedom, agency, and oppression.
Cost: Pay what you wish ($15 suggested price)
Requires registration; limited seating
Registration closes at noon on Tuesday July 14th
Click here to register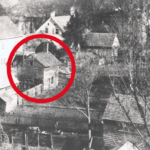 Tuesday, July 21st, 7:30 pm EST
Salem Presents: Hidden Town of Salem with Martha Hartley, Director of Moravian Research
Cost: Pay what you wish ($15 suggested price)
Requires registration; limited seating
Click here to register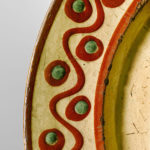 Tuesday, July 28th, 7:30 pm EST
Salem Presents: Piecing Together the Material Puzzle of African Americans in Salem with Johanna Brown, Curator of Moravian Decorative Arts
Cost: Pay what you wish ($15 suggested price)
Requires registration; limited seating
Click here to register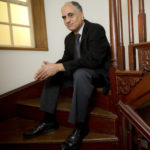 Tuesday, August 4th, 7:30 pm EST
Salem Presents: Discovering Harriet Jacobs at MESDA with Dr. Anthony Parent, Professor of History and American Ethnic Studies, Wake Forest University
Cost: Pay what you wish ($15 suggested price)
Requires registration; limited seating
Click here to register