"It's not true. Never was. But, what if it were?"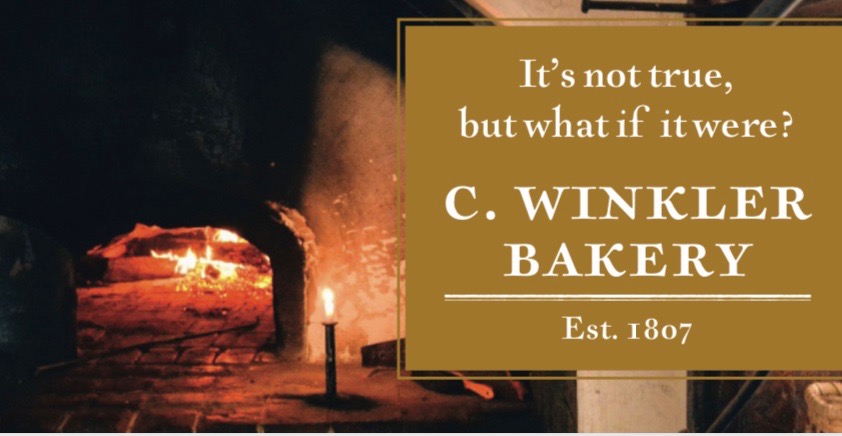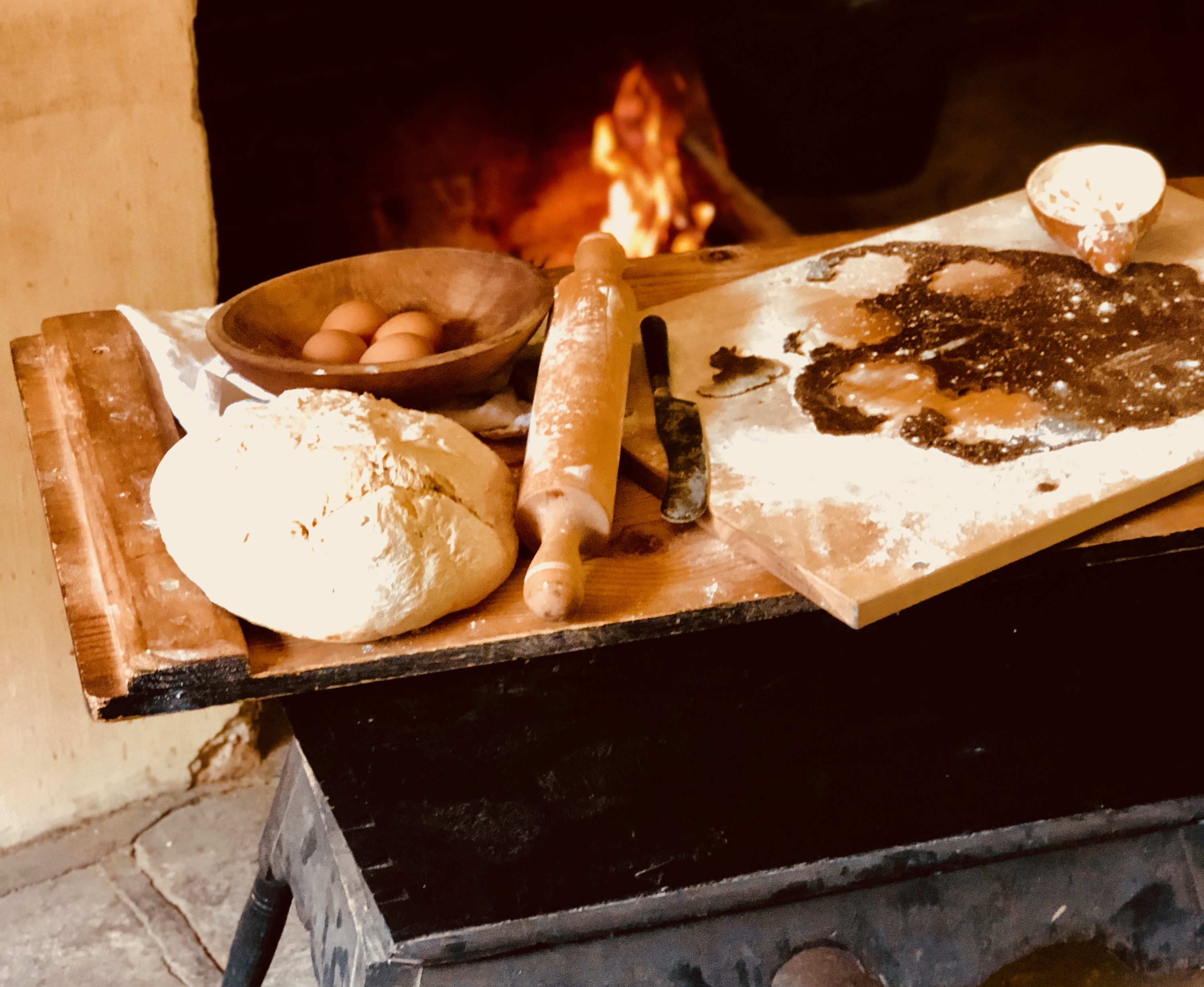 History sites like Old Salem can sometimes feel like nostalgic "make believe." Visitors "time travel" imagining "1766 Salem." Although based in fact, nostalgia plays a large part in our appreciation of these sites. This became clear recently when a friend of Old Salem expressed dismay after hearing that Winkler Bakery was permanently closing, and the gardens were being "let go."
My first response was: "This is just not true on any level." My more measured response turned into: "How could this rumor get started?" and "How could such a rumor be believed?" As a living history site, Old Salem must grow and evolve through continued research, social interactions, and cultural shifts. Historical sites should not be limited by our past knowledge of facts. Public historians have long understood that the evolution of current research significantly enhances these sites.
One of the problems with historic sites is that they absorb nostalgia. Nostalgia for a site, mind you, isn't bad; it's just not readily open to change. For a site to remain current, change is essential. In truth, the town of Salem was complicated, culturally unique (Moravian + Southern), and vibrantly layered.
In looking at today's version of the town of Salem at Old Salem Museums & Gardens, we not only have a living history site dedicated to research and education but also a fluid and evolving non-profit organization that is affected by the same factors all of us face. Factors such as rent payments, utility bills, and in our case a labor force of about 170 employees who rely on their salary. As President & CEO, I take this responsibility very seriously. And as a 501c (3) non-profit organization, we can only operate, as well as educate our annual 45,000 school children, 70,000 ticketed visitors, and 420,000 touring guests, through the support of people like you.
Many may not know that back in 2007/08 Old Salem had a deficit of $1.5 million. Through the leadership of the Board, administrations, and staff the bottom line has significantly improved.
Even with these financial challenges, Old Salem is quickly becoming a leading living history site known for innovation that retains its core purpose while embracing new ways of thinking. For us, this means a reinterpretation using immersive experiences. Gone are the ropes keeping visitors in the hallway listening passively to guides. We have just opened the new Boys' School and Doctor's House as interactive ticketed spots. Now you are invited in, asked to do, make, chat, and become the town of Salem.
This is the new Winkler Bakery. We have removed the room barriers, creating full access to the process of baking by inviting visitors to start the fire, make the dough, produce the breads and cookies, and taste some of the goodies! In the everyday experience as well as in new baking classes we are revealing more of Winkler Bakery—quite the opposite of the rumor.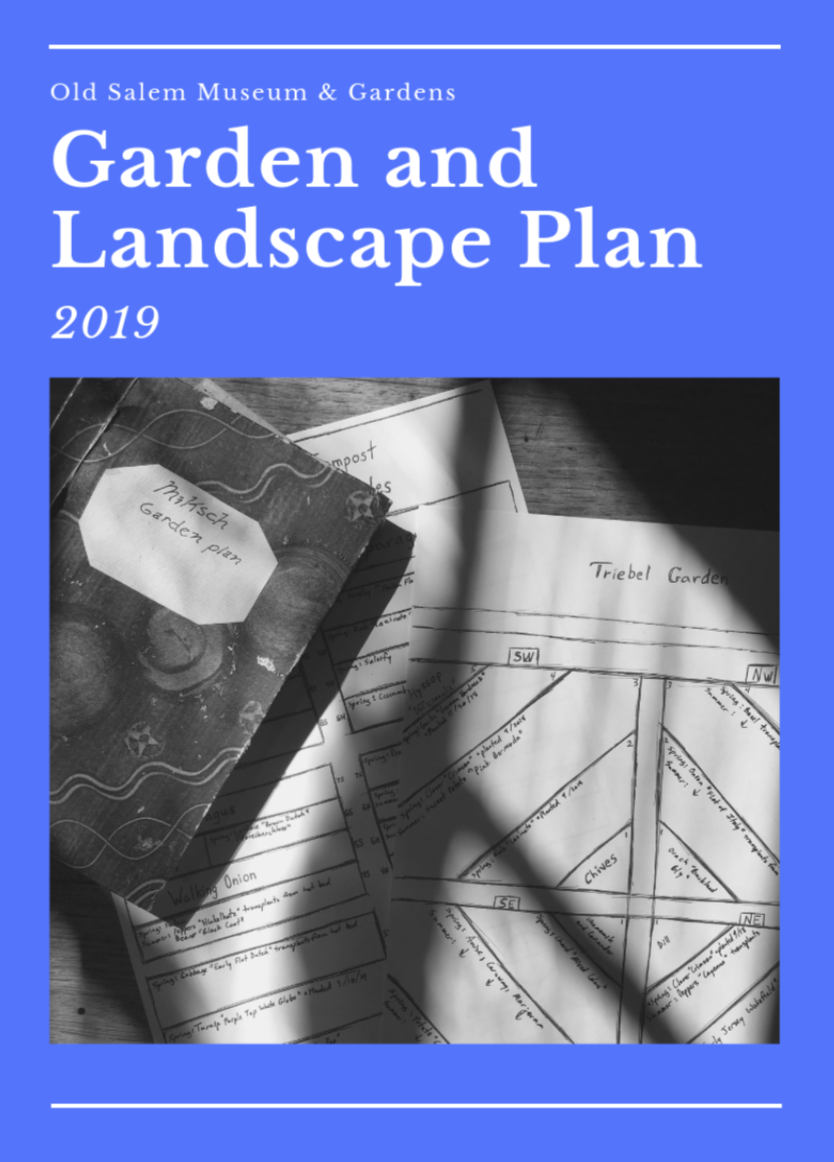 We also hired a Head Gardener (and a team of top-notch gardeners) who has produced an innovative strategic landscape plan that organizes our gardening efforts. Old Salem has about 100 acres of interpreted landscape with a handful of highly-cultivated gardens. Managing the landscape requires labor, time, and considerable funding. To increase public awareness of our horticulture program, we are establishing a new "Landscape & Garden Lab" on Main Street where we will hold workshops and presentations as a part of the daily visitor experience, with the Single Brothers' Garden, the Triebel, and the Miksch House as cultivated demonstration gardens. The gardens have not been "let go;" they have evolved.  They may not be exactly as you remember them from 25 years ago—nor should they.
Lastly, I ask all of us, "What if the rumors were true?" What would Winston-Salem and North Carolina lose if we as a community didn't step up, pay it forward, and continue the stewardship of Old Salem Museums & Gardens? This place matters. Let us not get upset over the evolution and changes to the site (it would be a problem if it didn't change). Instead, I hope you'll be inspired to thoughtfully help in ways that will keep Old Salem Museums & Gardens here for our great-great-grandchildren.
Frank Vagnone, President & CEO, Old Salem Museums & Gardens