Volunteer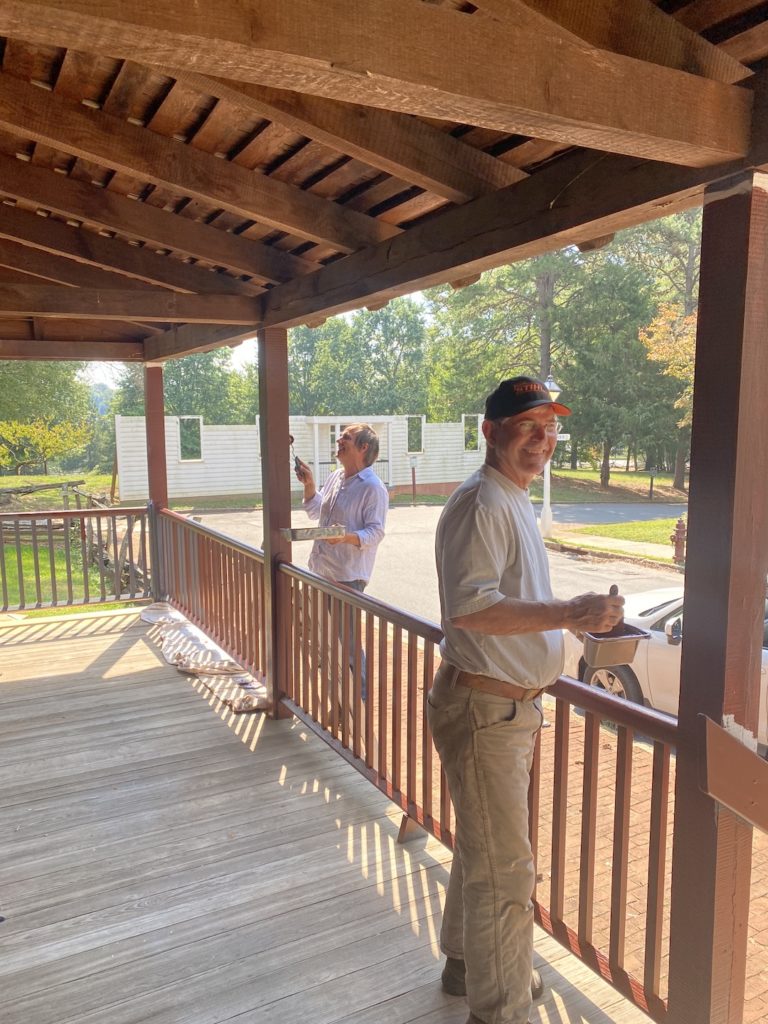 Opportunities
Old Salem relies on volunteerism to meet its operational and restoration needs and is greatly appreciative of its volunteer staff! There are many opportunities for volunteers in various departments throughout the museum.
Old Salem Volunteer Opportunities:
Restoration Volunteer

Assisting with on-site restoration projects under the supervision of Old Salem staff
All skill levels welcome

"Seeds With Stories" Horticulture Assistant

Location: on-site, as needed basis
Conduct garden tours for visitors (Master Gardener preferred)
Assist in seed-saving initiatives

Gallery Volunteer

Greet visitors and answer questions in the new Dianne H. Furr Moravian Decorative Arts Gallery in the Frank L. Horton Museum Center
Volunteers would work 3.5-hour shifts, based on your availability

Special Event Assistant

Various locations, as-needed basis
Attend conferences and seminars and assist in set-up and manpower
Sell retail and concessions at on-site events
Welcome event guests, hand out programs, assist in coat-checks
Assist in parking directions

Exhibit Interpreter 

Various locations, daily need
St. Philips, Blum House, Winkler Bakery, MESDA
Provide active and accurate storytelling to visitors
Some positions require costumed interpretation, depending on location

General Office Assistant

Location: Single Brothers' House, as needed basis
Help prepare envelopes and packages for mailings
Assist in retail packaging/unpacking
Sort and assemble multi-page documents

Gift Shop Assistant

Location: Moravian Book and Gift Shop, seasonal need
Assist in selling/pouring hot cider for visitors during Candle Tea
Volunteer Benefits
20% off purchases in retail stores
Free admission for volunteer with Old Salem ID badge
Accessibility Note:
If you are an applicant with a disability and require a reasonable accommodation to apply for one of our jobs, please contact Old Salem Inc. via telephone, fax, email and other means to request and arrange for accommodations. If you need assistance to accommodate a disability, you may request an accommodation at any time. Please contact Old Salem by phone (336)721-739 and/or email [email protected] and/or fax (336)721-7335.  Please do not call on the status of your volunteer application if you do not require accessibility assistance or an accommodation.