Tickets
Buy a Ticket and Tour Today!
Quite frankly, simply walking Main Street won't even give you a clue as to the compelling experiences found in the ticketed areas.  With an All-in-One Ticket, you are welcome in our historic, interpreted buildings.  There are over 25 interpreted stops within the historic district for you to explore and learn.
Explore the entire historic district with over 90 buildings – over 25 of them interpreted & supported by a team of over 170 staff.
Over 100 acres of interpreted gardens and landscapes.
Fully immersive, hands-on demonstrations by tradespeople featuring historic craftsmanship.
Daily discoveries throughout the interpreted buildings.
Award-Winning Single Brother's House Heirloom Gardens
Internationally recognized Museum of Early Southern Decorative Arts (MESDA) self-guided galleries
*Tickets are required for students ages 4-18.  Children under 4 years of age enjoy free admission. 
---
All-In-One – Best Value!                               $27 Adult                     $13 Student*
Valid for two consecutive days!  Admission to historic buildings and MESDA's self-guided galleries.
 Two-Stop Ticket                                              $18 Adult                      $9 Student*
Admission to any two museum buildings of your choice.  (MESDA's self-guided galleries may count as one stop)
---
Sunday All-In-One                                            $22 Adult                  $11 Student*
Valid for two consecutive days! Special Half-Day Pricing for Sundays.
---
 MESDA Guided Tours                        1-Hour Guided Tour $20,          2-Hour Guided Tour $40
MESDA Self-Guided Galleries Only – $10 per person
Guided tour price includes MESDA's Self-Guided Galleries.  Booked at the Frank L. Horton Center only
---
Become a Friend and Tour All Year!
As a Friend of Salem, the Gardens or MESDA, you receive:
Free All-in-One tickets on any visit during your membership year
10% off retail purchases
20% off retail purchases on Friends Shopping Days
Newsletters
Opportunity to purchase tickets for special event programming in advance
Senior/Educator/Student $45
Individual $60
Dual $80
Family – Best Value! $120
---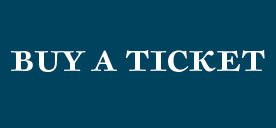 ---
Available Discounts
Group Rates: Tour with a group and save!  We offer special pricing for adult tour groups and school groups.  Visit our Group Tours pages for more information.
Membership Discount: Friends of Salem and Friends of MESDA enjoy FREE All-in-One tickets year-round!  Visit our Membership page to join now online.
Active & Retired Military Service Member* – $3 off Adult All-in-One admission (not applicable for the two-stop ticket or the already discounted Sunday ticket)
Undergraduate Students with Valid College ID – admitted at discounted Student rate
Blue Star Museums program which admits active duty military service members and their families (up to 5 people Free) from Armed Forces  Day to Labor Day.
---
Please refer to our Access Salem Initiative for information regarding caretakers and those with disabilities.  If you need further assistance, please contact the Old Salem Visitors Center.
---
Please note that Old Salem Museums and Gardens does not participate in reciprocal, reduced or free admission offered through other museums or their membership programs without our prior approval. Contact the Visitor Center at 336-721-7350 to confirm the applicability of discounts prior to your visit.
Old Salem offers a number of convenient ways to see The Historic Town of Salem, the Museum of Early Southern Decorative Arts (MESDA), and the Gardens of Salem. You can purchase tickets online, at the Old Salem Visitor Center, Moravian Book & Gift Shop or MESDA.  The Visitor Center has a brief introduction video to the Moravians and their town of Salem and historical exhibits. Please note that our historic buildings close at 4:30 p.m. Please check our Hours of Operation page for the specific times. Tickets are required for adults and children/students ages 4-18.  Children under four (4) enjoy free admission.  Tickets for School Groups and other parties of 10 or more must be purchased in advance by calling 1-800-441-5305. Firearms are not allowed on our property or in any of our exhibit buildings.
---
---
Museum Building Note
Please note we reserve the right to close any exhibit building for repairs or other internal operational needs. For detailed hours of operation and holidays on which we are closed, please visit our Hours of Operation page. Inclement weather can cause closings – call 336-721-7350 if weather is a concern.
Return Policy
All tickets are non-refundable.  Pricing and entitlements for admission passes and tickets are subject to change. Events are subject to change; some may be weather dependent. Tickets purchased online can be validated for one year from purchase date.
Privacy Policy
We will only collect personal identification information when you process a membership, make a donation, place an online order, request information, or send us an email.  We may contact our online visitors in the future, but we will always give you the ability to opt-out of receiving messages.