President's Message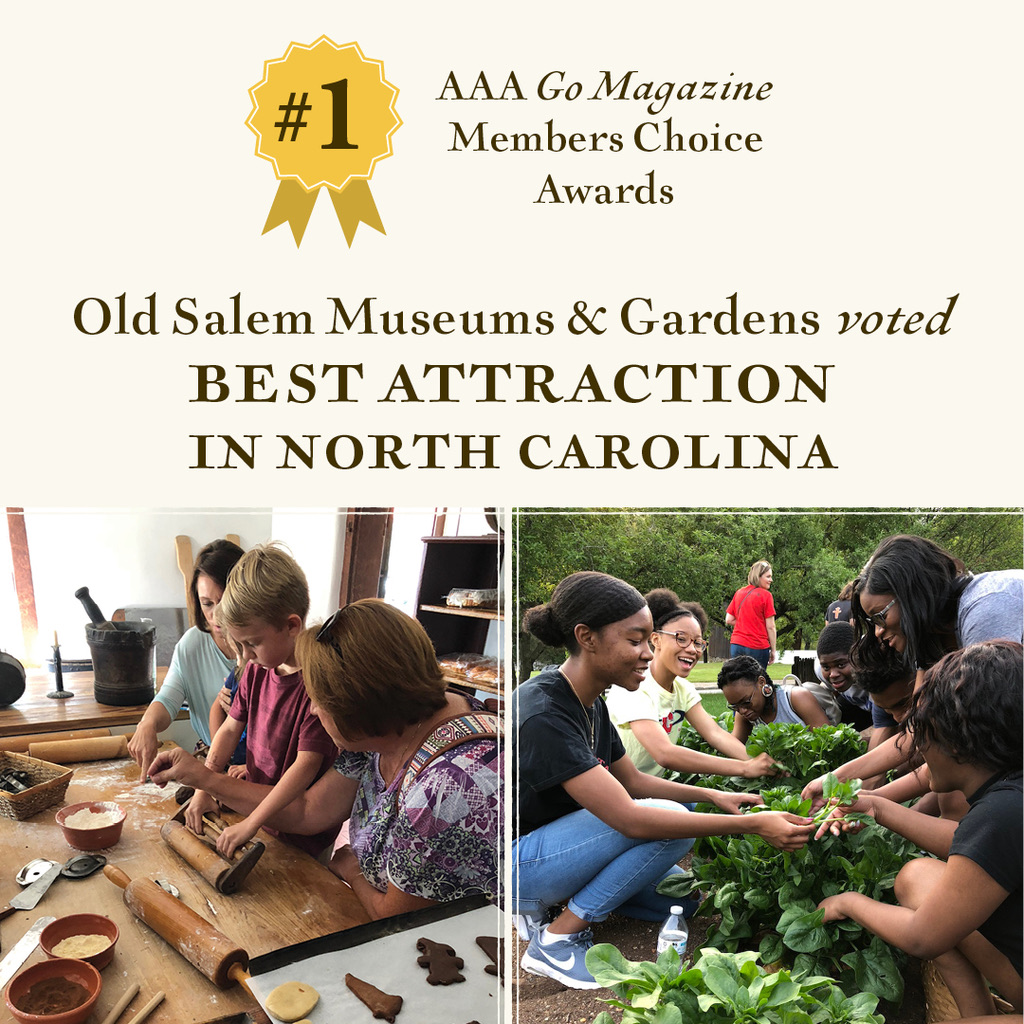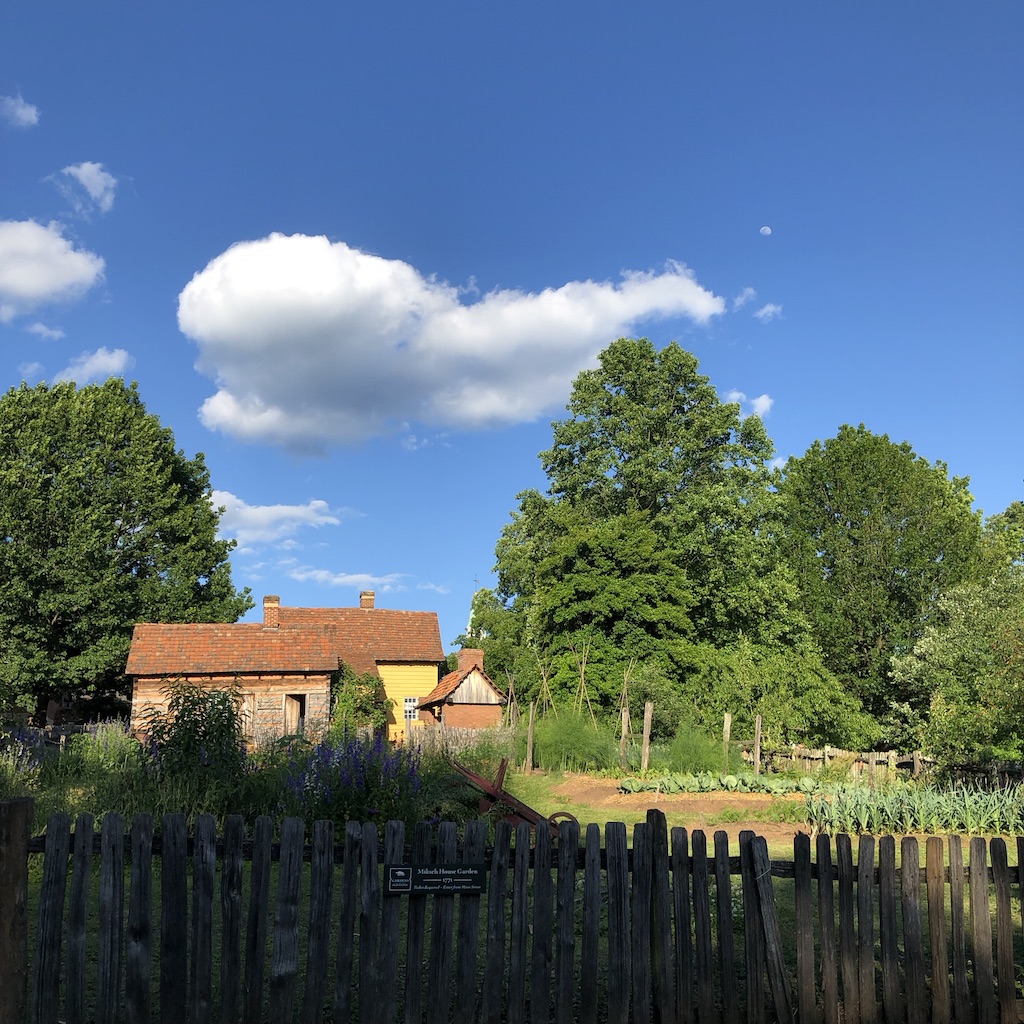 Hello friends,
I am pleased to share with you some wonderful developments in our fundraising efforts (They Like Us, They Really Like US!),
BB&T has awarded Old Salem Museums & Gardens an unrestricted gift of a quarter of a million dollars ($250,000 multi-year award). This gift represents BB&T's substantive support of the transformation and re-interpretations taking place at OSMG. By increasing their giving 5-fold over prior years, BB&T demonstrates their desire to be a significant partner of OSMG.
The Winston-Salem City Council voted and approved a 2019-2020 budget allocation of $197,710 for OSMG. This amount is the greatest allocation ever approved by the City of Winston-Salem for our historic site.
Following a presentation by Michelle Cook (OSMG Sr. Director of Development) and Franklin Vagnone (President & CEO), the County Commissioners of Forsyth County voted and approved an allocation of $100,000 for OSMG. This allocation is 2x the previous year's allocation and a 100% fulfillment of the OSMG's grant request.
The Jessie Ball DuPont Fund awarded OSMG a $60,000 unrestricted grant to assist and highlight our transformation efforts. This commitment comes on the heels of a$5,000 Jessie Ball DuPont Fund support grant to further our ACCESS SALEM Initiative (making OSMG accessible for those with cognitive, mobility, and sensory disabilities).
OSMG received a $271,000 bequest from the estate of Nancy C. James. The funds were designated to support MESDA acquisitions.
The North Carolina Department of Natural and Cultural Resources has awarded OSMG $18,000 in support of the Sounds of Hidden Town Project and Winter Fair. The internationally acclaimed Sounds of Hidden Town project uses music to interpret the enslaved narrative of Salem, North Carolina, while Winter Fair celebrates the music traditions of the Wachovia Tract in the 18th and 19th centuries.
These awards are the result of a unified effort between OSMG stakeholders, including the OSMG Board of Trustees and the board's Development Committee (particularly Joe Logan, Rob Greene, and Ragan Folan) and members of the Development staff including Michelle Cook and Susan Brittain, Coordinator of Grants. We are especially grateful to Council Member John Larson and the Winston-Salem City Council and the Forsyth County Commissioners for their support. And, of course, we are very thankful for the support shown to us by our friends at BB&T and the Jessie Ball duPont Fund.
It is with great excitement that we now turn to the second half of the year and move forward with our worthwhile efforts. As has been the case during this past year, we continue to receive 5-star reviews on Trip Advisor, and our "Salem Saturday" attendance is surpassing attendance for Saturdays in past years. In addition, Old Salem Museums & Gardens has been designated the 2019 #1 attraction in North Carolina.
Your good thoughts are appreciated as we invite others to join these valued supporters in charting a new path for sustainability and long- term organizational health of our beloved Old Salem Museums & Gardens. To continue in this transformative evolution, we need solid and consistent contributors willing to pursue the future without hesitation.
Many thanks for all each of you do,
Franklin Vagnone
President & CEO, Old Salem Museums & Gardens
The Arts Council's Creative Conversations Featuring Old Salem President Frank Vagnone
Old Salem's new, controversial President is changing the way people experience history.
Old Salem President works to improve popular heritage site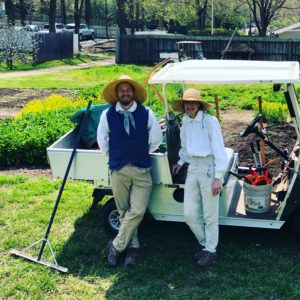 Our Mission:  Old Salem Museums & Gardens presents an authentic view of the rich cultural history of early Southern life to diverse audiences—with special emphasis on the Moravians in North Carolina—through the preservation and interpretation of historic objects, buildings, and landscapes.
About Old Salem Museums & Gardens

In 1950, a group of dedicated volunteers established Old Salem, Inc. as a way to begin preserving and restoring the town of Salem for future generations.  As Old Salem grew, more buildings were restored and new facilities were added – including the Museum of Early Southern Decorative Arts (MESDA).
In addition to having two National Historic Landmark buildings, the Salem Tavern and the Single Brother's House, Old Salem was designated as a National Historic Landmark (NHL) District in 1966, and it's boundaries were redefined in the 1970s. Old Salem has worked since the 1990s to expand the historic district in order to more comprehensively encompass the broader Moravian experience and influence. In 2016 the National Park Service approved an expansion of the NHL district, including changes to the boundaries, additional time periods of significance, and more types of resources.