Paintings Seminar
Friday, September 14, 2018 - Saturday, September 15, 2018 1:00 AM - 4:30 PM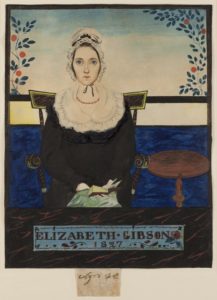 Due to Hurricane Florence threats, this event has been cancelled.  We hope to re-schedule at a later date.
"New Vistas: Painters and Paintings of the American South"
September 14-15, 2018
With focus placed on the most personal of art forms, the MESDA Paintings Seminar brings together today's leading scholars to share stories behind iconic images of the people and the places of the early American South.
From small-group tours and workshops to auditorium lectures, join us for a program which will offer a deep and fascinating look at the lives and work of the painters and subjects of Southern art.
For more information and to register, click here.