Preservation & Restoration
Preservation & Restoration at Old Salem
Salem's earliest structures used Germanic architectural features, including half-timbering, herring bone doors, central chimneys, and steeply pitched roofs. The town's later structures were influenced by styles popular in the U.S. at the time, including Federal and Greek Revival designs. Salem still retains most of the features from its original town plan.
After years of neglect, the Salem area became the focus of a major preservation effort following World War II. The city of Winston Salem rezoned Salem as a historic district in 1948, setting up an architectural review board to control alterations to historic structures in the area. A second major step toward the preservation and restoration of Old Salem came in 1950 when Old Salem Museums and Gardens was incorporated. This nonprofit corporation was given the mission of restoring and reconstruction the Moravian town of Salem.
At the state level the North Carolina General Assembly of 1965 passed legislation authorizing local governments to rezone areas as historic districts. Winston Salem created a new Old Salem Historic district with this law in 1966. Old Salem was the first district in North Carolina under the new legislation. The city formed the Winston Salem Historic District Commission, now the Historic Resources Commission to regulate the Old Salem Historic District. Also in 1966, the district was designated as a Local Historic Landmarks by the U.S. Department of the Interior.
Old Salem Museum and Gardens continues this legacy of stewardship to ensure that the comprehensive historical significance of this built environment will be shared with our diverse visitors for many more generations to come. We continue to work closely with the Forsyth County Historic Resource Commission and North Carolina State Historic Preservation Office to perform maintenance and restoration on our buildings and grounds using the proper tools, techniques, and materials to maintain their historic integrity in accordance with the accepted preservation guidelines.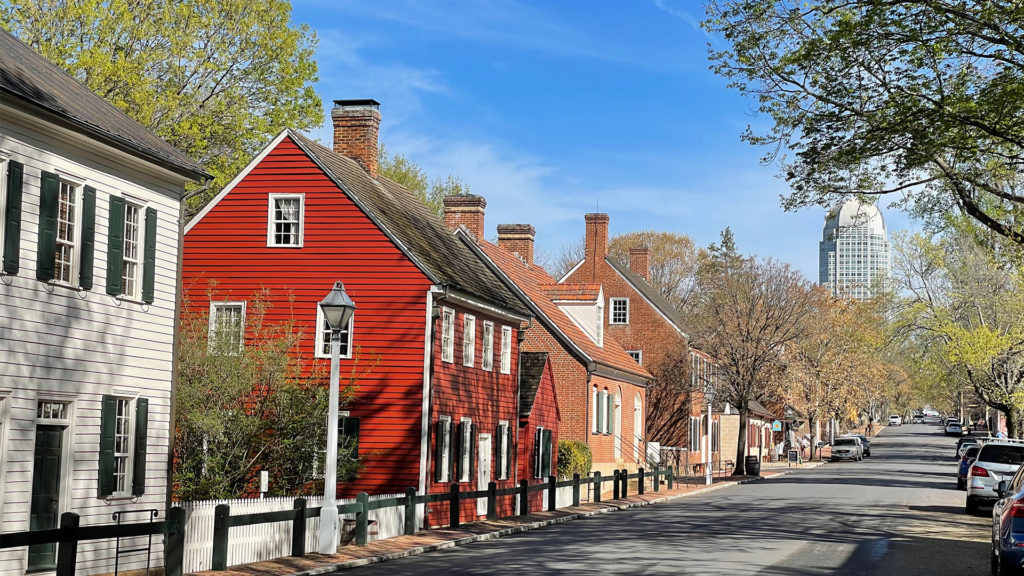 Fresh Coat Updates 2022
---
Fresh Coat Updates 2021
---