Library & Archives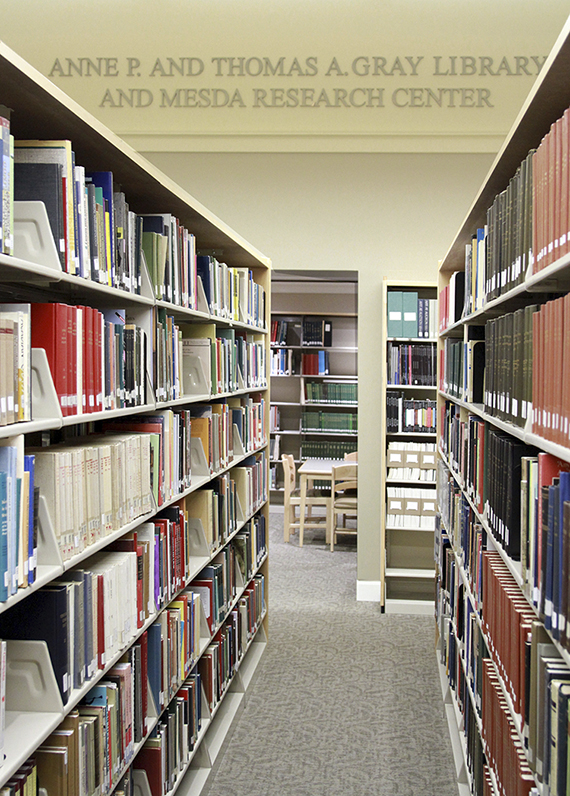 Click here to search the Gray Library Catalog
Old Salem's Anne P. and Thomas A. Gray Library houses materials on Moravian history, southern decorative arts and material culture, and social history of the antebellum South. The Library contains over 20,000 cataloged volumes, including books, periodicals, rare books and manuscripts, and microforms.

Location
Frank L. Horton Museum Center
924 South Main Street Winston-Salem, NC 27101
Wednesday – Saturday: 10:00 a.m. – 4:00 p.m. (Please see the Research page.)

Appointments
In order to serve patrons better, the library staff strongly suggests appointments. To make an appointment, please contact the Librarian.
Library Catalog
The library's catalog can be accessed by clicking here.

Wachovia Residents Database
This card file contains information on the over 2500 residents who lived in Wachovia, most of whom were born prior to 1830.
Click here to search Old Salem's Wachovia Residents Database

Historic Photograph Collection
Old Salem's Historic Photograph Collection includes thousands of images taken from the 1850s through to the restoration of Salem in the 20th century.
Many images have been digitized and are available through the Digital Forsyth project.