Old Salem Research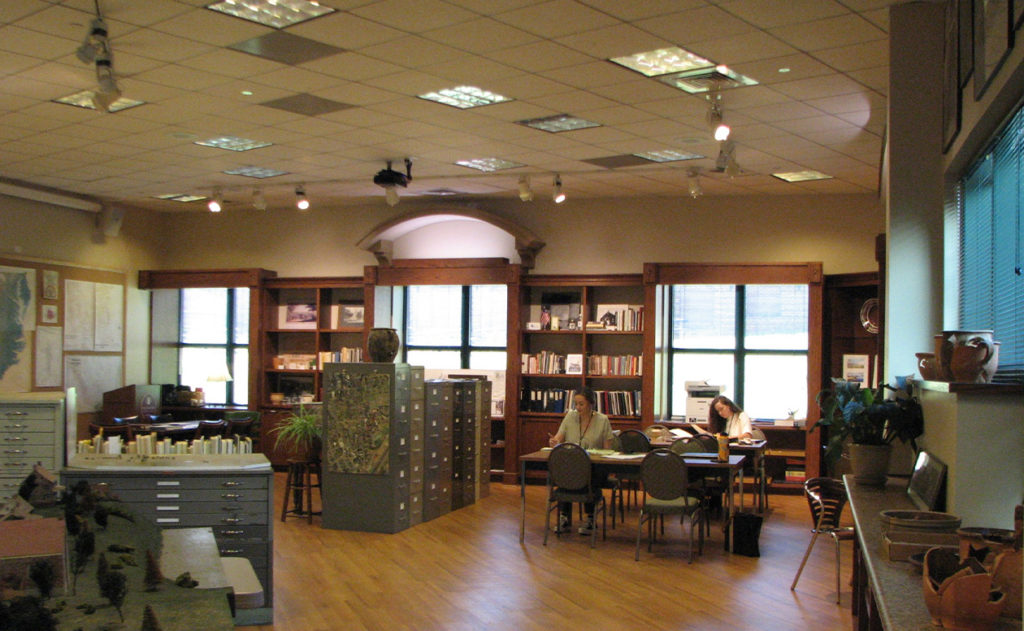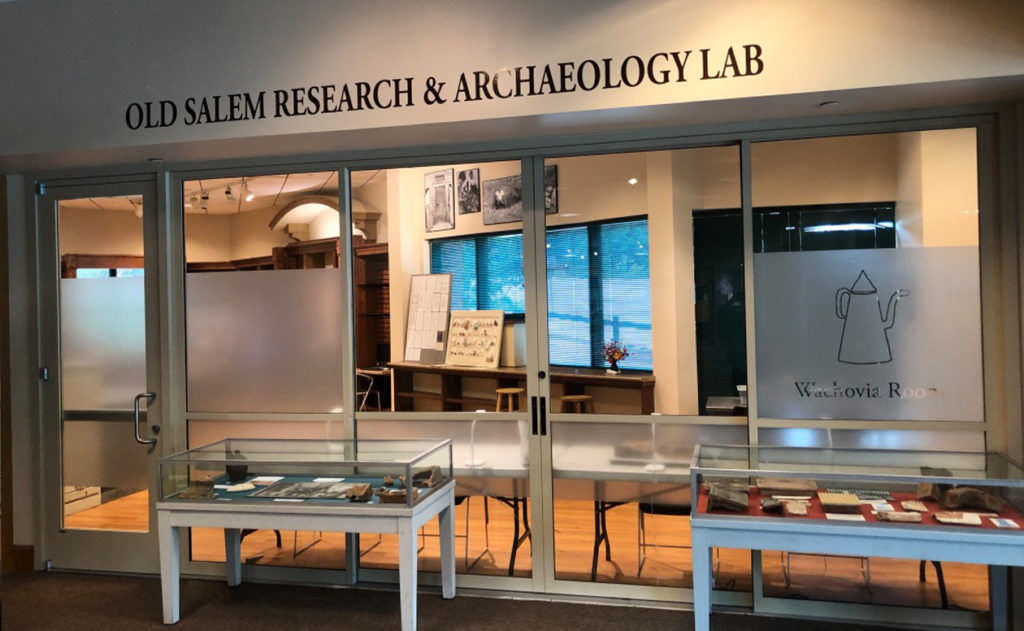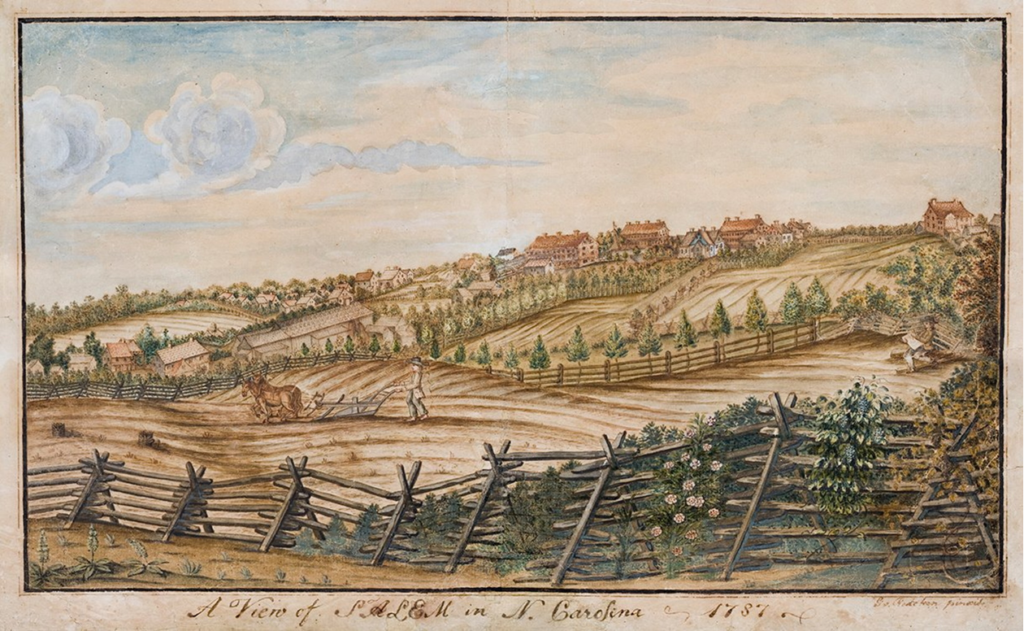 To help as a research volunteer fill out an application!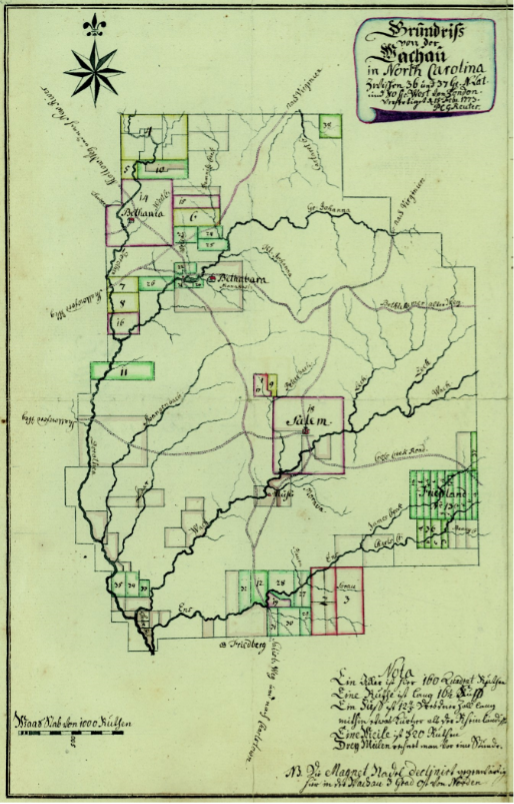 The Department of Moravian Research actively engages in scholarly investigation of the Moravian experience. Old Salem, Inc. was established in 1950 and from the beginning and continuing into the present, primary source research has been essential to understanding the unique history and interpreting to the public.
Salem was founded in 1766 as the central town of the Wachovia Tract, a 100,000-acre colony established in 1753 by the Moravian Church, Protestants from Central Europe. The modern church was born in the 1720s in Saxony (Germany) with spiritual origins in the 15th century martyrdom of Jan Hus and the emergent Bohemian Brethren. Missionary outreach brought the Moravians to America by 1735, and Bethlehem, Pennsylvania, wasthe first Moravian congregation town in 1741. In Piedmont North Carolina, Wachovia grew to include Bethabara, Bethania, Salem, Friedberg, Friedland, and Hope by 1773. Salem was the administrative, professional, and trade center of Wachovia as well as a regional commerce center. Wachovia is the foundation of Winston-Salem, North Carolina.
Moravian Church Archives in Winston-Salem, NC, Bethlehem, PA, and Herrnhut, Germany hold invaluable sources of information about the Moravians in North Carolina. Moravians kept meticulous records of their lives, interactions, buildings and landscapes, and their history. Church records, diaries, journals, maps, drawings, paintings, and other documents are artifacts and treasures that inform.
For more than seventy years and from these unparalleled resources and others, Old Salem has built a vast collection of research files and databases. The museum has also actively engaged in survey work in Salem and throughout Wachovia, to connect the past with the present. Old Salem was the first National Historic Landmark (NHL) district in North Carolina (1966), and the 2016 NHL expansion included nearly 200 acres.
Since 2017, research focus is the Hidden Town Project: to study, discover, and connect with the history of African and African-derived people who were enslaved in Salem and broader Wachovia. Old Salem has interpreted African American history since the 1980s, and the St. Philips Heritage Center is a touchstone for the Black experience, but the history is complicated, and the research-based project is focused on identifying people and building their biographies, as well as understanding their lives within the white Moravian world. Community engagement derives from the history; please visit "Selections from Across the Creek: Happy Hill."