Harvest Hosts Guest Stay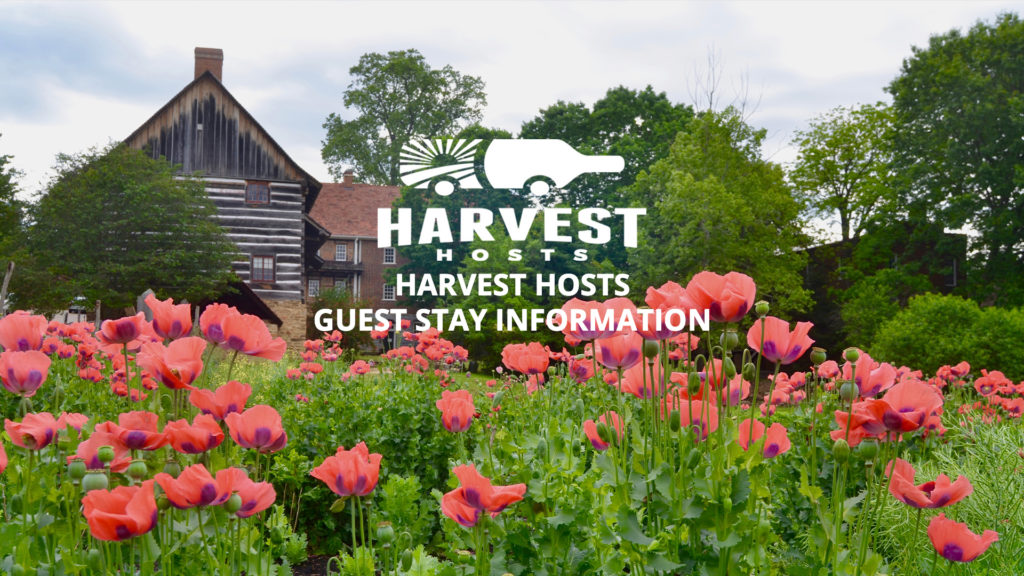 Dear Harvest Hosts Member,
Welcome to Old Salem Museums and Gardens. We are excited to be a Harvest Host! If you are a considering traveling to Old Salem in your RV, we encourage you to find information and instructions below.
To correctly request a Harvest Hosts stay with Old Salem, you MUST go to the Harvest Hosts website and utilize the Request to Stay form located on the Old Salem Museums & Gardens profile page. Before filling out your Stay Request, please read through the information carefully. Once you submit your request, an email will be sent to our Visitor Engagement Manager, Kiernan Bierley. She will approve or disapprove the request based on the availability of our parking lot. Please DO NOT call the Visitor Center or main office to request a stay.
The parking lot is located at the northwest corner of the Old Salem Visitor Center (900 Old Salem Rd) parking lot. There is space for a maximum of 4 RVs per night. The max length of the RV is 40 ft.
We welcome you to stay for the intended duration and explore Old Salem. To learn more and purchase tickets, go to the Ticket Information page. If you want to find other fun things to do in the City of Winston-Salem, please head to the Visit Winston-Salem website.
Old Salem Museums & Gardens is open for ticketed experiences Wednesday to Saturday, 10AM-4PM. You are welcome to walk through the grounds and gardens during hours when we are closed on those days. We are closed to the public Sunday to Tuesday, in January, and on the following holidays: New Year's Day (January 1), Martin Luther King Day (third Monday in January), Memorial Day (last Monday in May), Juneteenth (June 19), Independence Day (July 4), Labor Day (first Monday in September), Thanksgiving (fourth Thursday in November), Christmas Eve (December 24th), and Christmas Day (December 25). Please avoid booking for those days because there will be no staff assistance.
If you enjoy your stay with us, please consider making a gift to Old Salem. Your generous support will allow Old Salem Museums & Gardens to make critical changes in its operations that support its missions of preservation and education.
Please email Kiernan Bierley, Visitor Engagement Manager for further assistance.
We hope you have a great stay with us!

Old Salem Museums & Gardens
---
Images of the RV Parking Lot