Holidays at Old Salem, 2023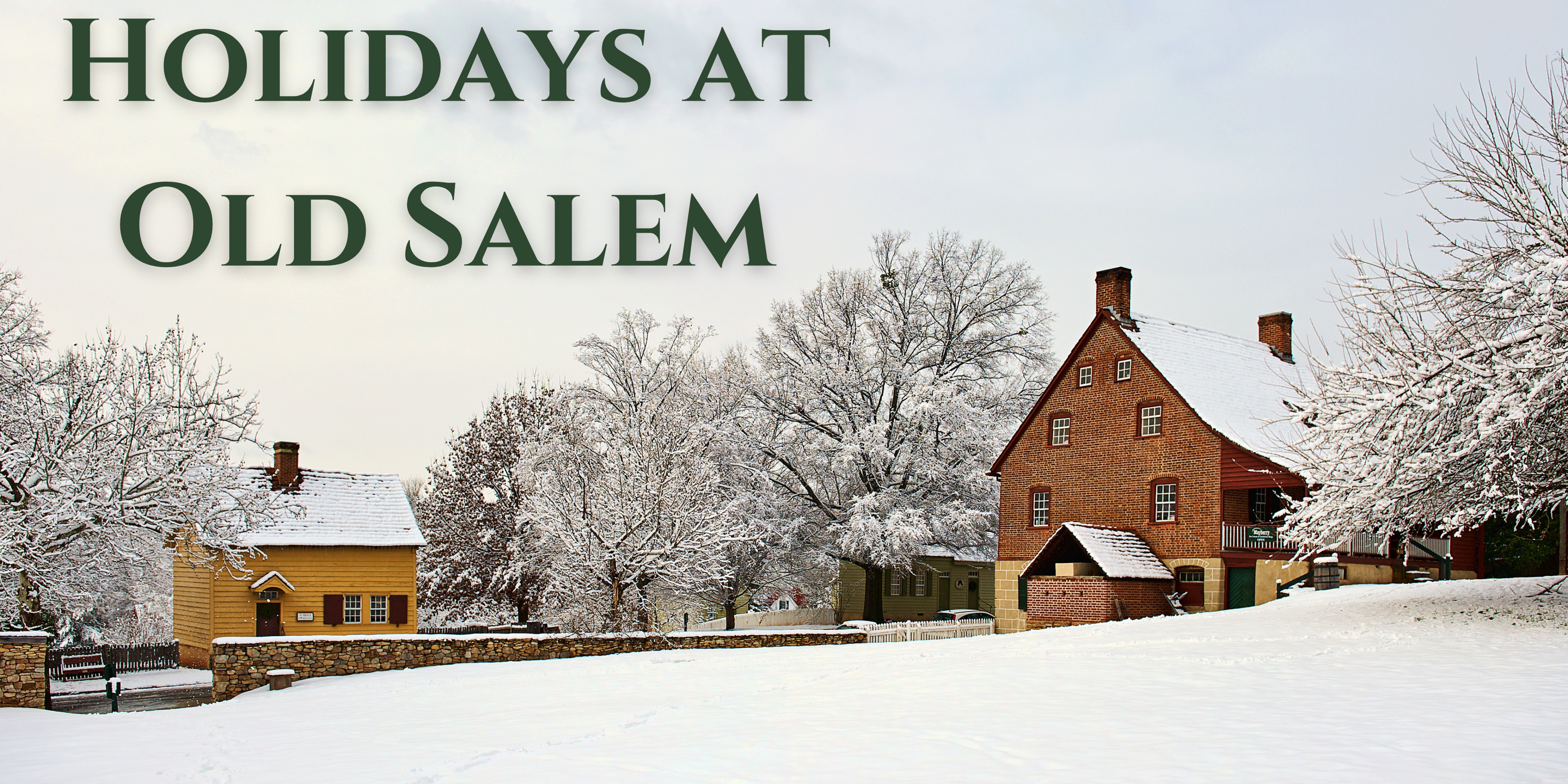 ---
The 2023 Holiday Programming runs from Wednesday, November 15 to Saturday, December 30. Tickets are $35 for adults and $16 for students/children. 
Scroll down to find details of the 2023 Salem Saturdays at Christmas and Joy of Christmas Evening Tours!
---
Salem Saturdays at Christmas
10AM – 4PM on December 2nd, 9th, 16th,and 23rd, 2023
Join us in Old Salem this holiday season! Learn how the historical town of Salem created an environment of celebration and reflection in the solitude of this rural landscape. A Moravian Christmas in North Carolina has a distinctive southern quality. A slight nip in the air, an abundance of greenery, the intricate putz, decorated pyramid trees, and of course baked treats from Winkler Bakery make for a unique learning experience. 
---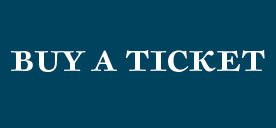 ---
During the holidays, we invite you to experience: 
The Visitor Center
Enjoy the new exhibits, view our exquisite Tannenberg organ, and shop for a souvenir at Stockberger Supply. Tickets can be purchased here!
Heritage Bridge
Take the journey from Winston-Salem to the Old Salem Historic District through the Heritage Bridge, and don't forget to take a photo!
The Frank L. Horton Museum Center (including The Museum of Early Southern Decorative Arts)
See objects made and used by the diverse craftspeople of the early American South, including the beautiful pieces made by the Moravians, and shop for books at F. L. Horton Bookseller that features a wide variety of books related to decorative arts of the American South.
The Blum House Joinery Workshop
See how historical woodworking was done in the town of Salem and the craftsmanship that made the Moravian trades shops famous.
Miksch House & Garden
Observe how a family preserved and used produce in the early days of Salem. Explore the gardens to discover the herbs and vegetables available. Learn how gourds were carved and used by people in this area.
The Doctor's House
Explore the history of Moravian medicine and examine the contributions of African and Cherokee people to the health of those in and around Salem. Experience daily activities in one of Salem's largest family homes. From making medicine to seasonal hearth cooking, this early 19th century home and apothecary is sure to be a treat.
The Boys' School
Children in Salem went to school just like children today. Learn about education in Salem, as well as 1800's games and children's activities. This is a great location for hands-on interaction and a deepened understanding of the cultures within historical Salem.
The Single Brothers' House
This building was home to many of Salem's boys and men. As a combination of a dormitory and a trades hall, it offers an intimate perspective on Moravian culture, faith, and daily life. Experience the lifestyle of a congregation community while learning about the trades, tasks, and shenanigans of many of Salem's real historical people. Visit the pottery, located on the basement floor!
Horticulture Education Building
The gardens in Salem are always at work. Learn how gardens support the community, what is growing in the gardens at this time of the year, and how the seeds tell stories.  
Winkler Bakery
Always a "must-do," tickets are not required to visit Winkler Bakery where Sister Deborah will share the bakery's history. Our famous sugar cake, cookies, and lovefeast buns will be available for purchase (along with lot of other sweet things). Our retail store is located upstairs where you can shop for Moravian stars, handcrafted items, stationery, books, toys and so much more! Tickets can also be purchased here!
Muddy Creek Café
Soups, salads, and sandwiches make for a great lunch. Check out their menu here! 
Vogler House
The iconic Vogler House provides insight into the upscale lifestyle of the Vogler family and the enslaved residents of the house. Be sure to examine the intricate metalwork during your visit!
Timothy Vogler Gun Shop
Salem's gunsmiths provided hunting rifles for those in and around the local community. Come see the craftspeople at work in the same original space where rifles were being made historically.
Salem Tavern Museum
Learn the history of Salem's Tavern, exploring the cultural intersection of Colonial Americans, Central European Moravians, and the enslaved people of African descent. Come see how this building contributed to connecting Salem to the outside world! Note: this is NOT the Tavern Restaurant!
---
---
Joy of Christmas Evening Tours
One of our best-loved events every year, Old Salem's evening tours are held on Fridays and Saturdays through the first half of December and highlight Old Salem's Tavern Museum, the Vogler House, and Boys' School. Tours will offer unique insight into the Christmas season in the 1800's and hands-on activities to fully engage with the holidays! Tickets are $60 for adults and $35 for children. You can purchase tickets on the table below: 
---
Candle Tea
While Candle Tea does take place at the Single Brothers' House here in the district, Old Salem Museums & Gardens does not hold Candle Tea events.
This is done by our friends over at Home Moravian Church, who look forward to sharing their tradition with you! For a list of specific event dates, times, and to purchase tickets, please visit their Candle Tea page on the Home Moravian Church website. This is an extremely popular event, so we strongly encourage you to plan your outing as soon as possible.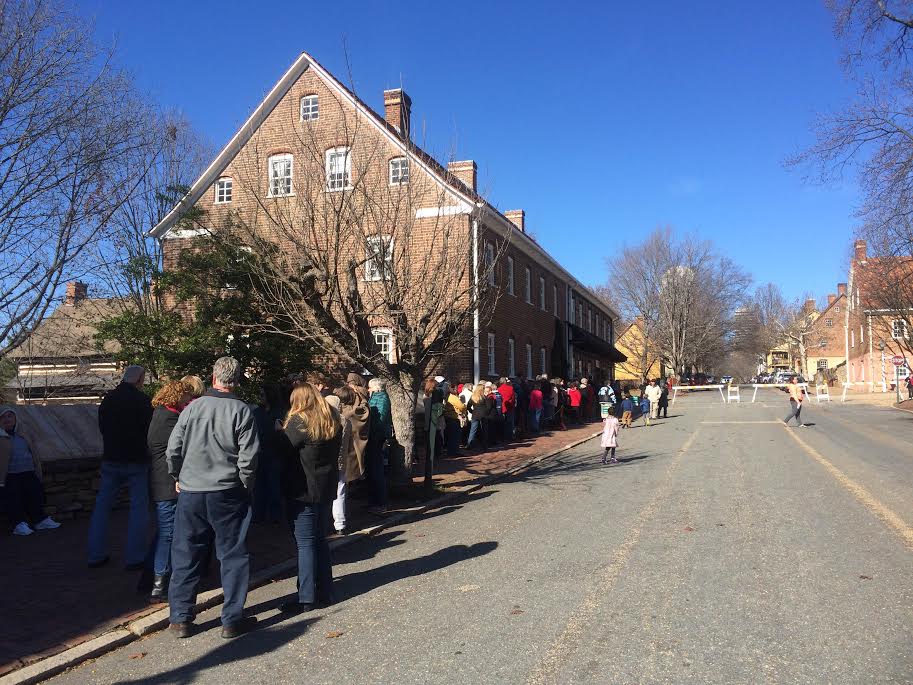 ---
---