Salem Saturdays at Christmas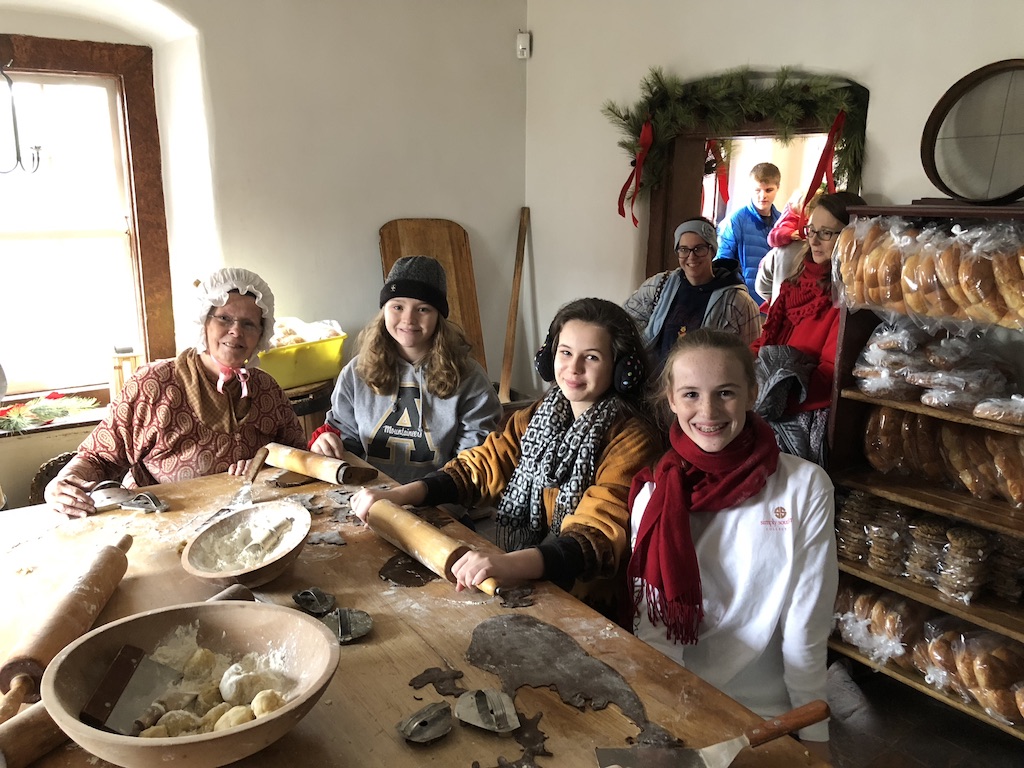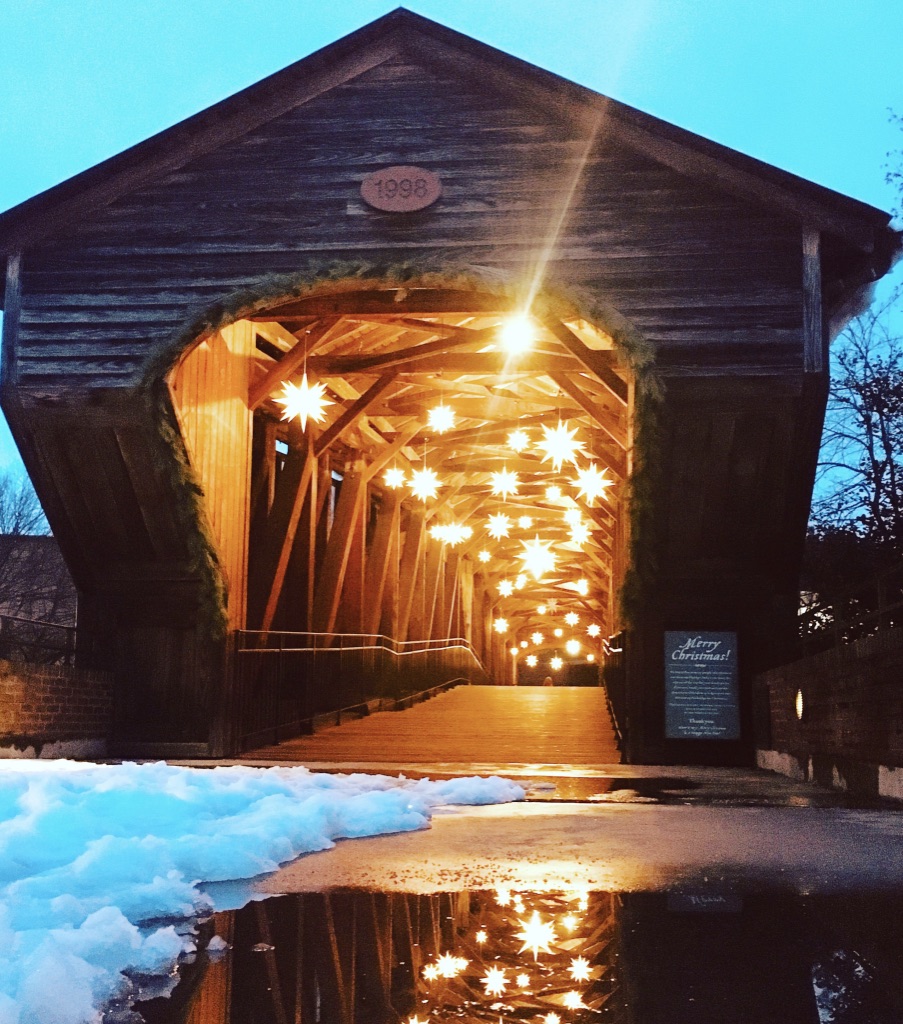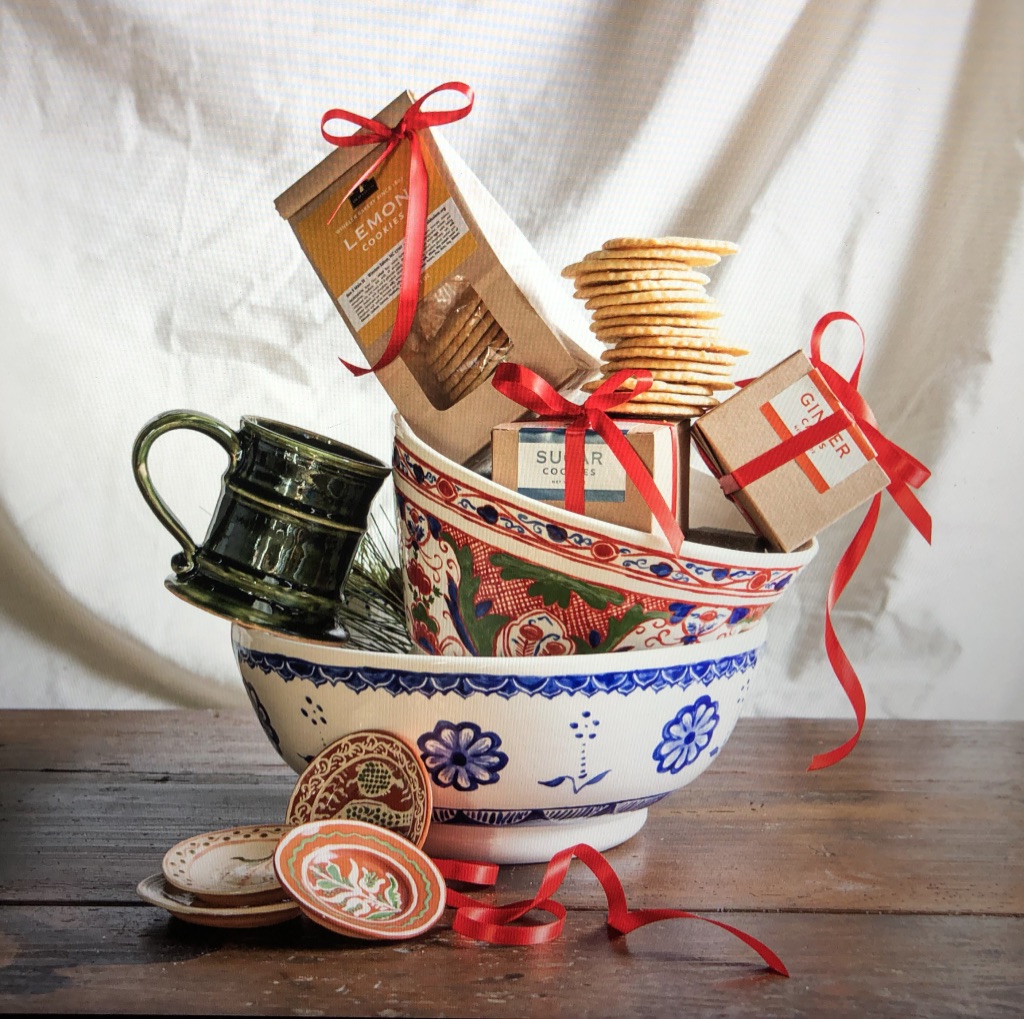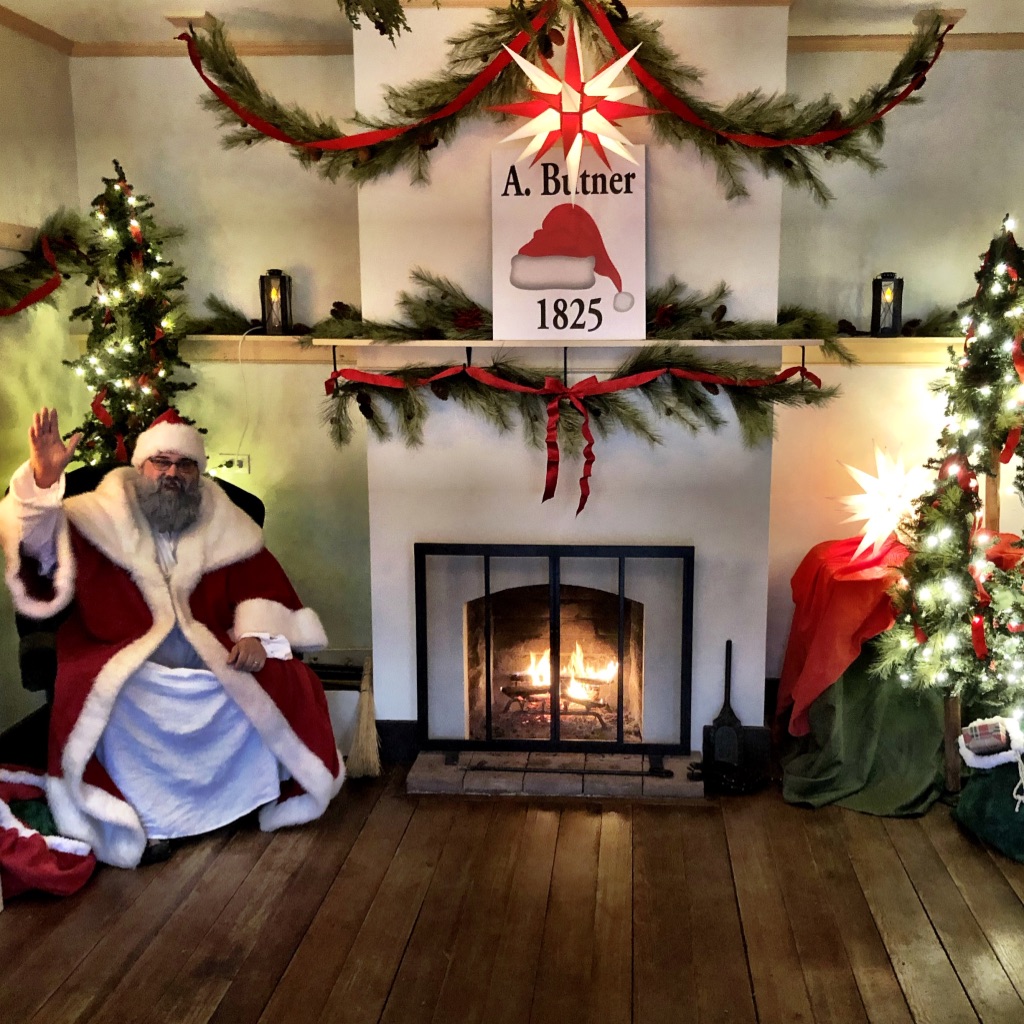 Salem Saturdays at Christmas (November 16th – December 28th) are a daytime, town-wide event that is great fun for the kids, and just what you need during the hectic holiday season. Slow down, stroll Main Street, visit the decorated buildings, and sit & chat by a fire with our interpreters.   Learn how this remote part of Carolina created an environment of celebration and reflection in the solitude of this rural landscape.  A Moravian Christmas in North Carolina has a distinctive southern quality. A slight nip in the air, an abundance of pine & magnolia leaves, the smell of beeswax candles, intricate putz, decorated pyramid trees, and of course baked treats straight out of the beehive oven.
Don't go to the mall this year, plan to visit with St. Nick in his very special Workshop in the Butner Hat Shop.  Tell him what you would like for Christmas, take pictures all while you warm yourself next to the cozy fireplace.
A full day of gift buying can be enjoyed as you search for the perfect Handcrafted Salem item!
Take notice of all of the Christmas decorations our Horticulture Team have created using plants directly from the historic district.
Our newly updated Winkler Bakery has two full floors of goodies, baked goods, cookies, chocolates, and gifts just waiting for you to enjoy.
Winkler Bake Day – join us in actually making goodies and cooking in the squirrel tail bake oven.
Salem Night: "Softly The Night Is Sleeping" (December 21st, special hours 1:00-7:30PM)  is a late-afternoon into evening, town-wide event designed to allow you the time to slow down, leave the busy holiday season behind and start to reflect on family & friends.  Join us for this once-a-season special candlelight evening of open, warm, and inviting Christmas experiences. From singing in the Single Brothers House, to piano forte concerts in the Boy's School, baking in the beehive ovens in the Miksch House & Winkler Bakery, the historic district will be alive with a renewed presence of the holiday.  This is a perfect opportunity to bring visiting family and begin an annual start to the Christmas week.  Our Visitor Center opens at 12:30pm for admission tickets/shopping and retail stores will open 10am-7pm for any last-minute gifts you may need, or to simply come and buy one of our newly created Salem pottery pieces for yourself. We look forward to welcoming you, TICKETS GO ON SALE SOON!
Crafting Christmas: Holiday Candlelight Hands-on Tours;  Christmas 2019 Candlelight Tours are a time to grab a candle lantern, an apron and join us– Old Salem style!  We need your help in preparing Salem's Christmas Putz (a collection of small buildings placed under the christmas tree that represented the town of Salem).  Our 2019 Christmas candlelight tours will involve you in real, hands-on making.  From the Miksch House, to the famous Vogler House, you will paint and create some of the most important of Salem's historic landmarks.  You get to take them home and place them someplace special.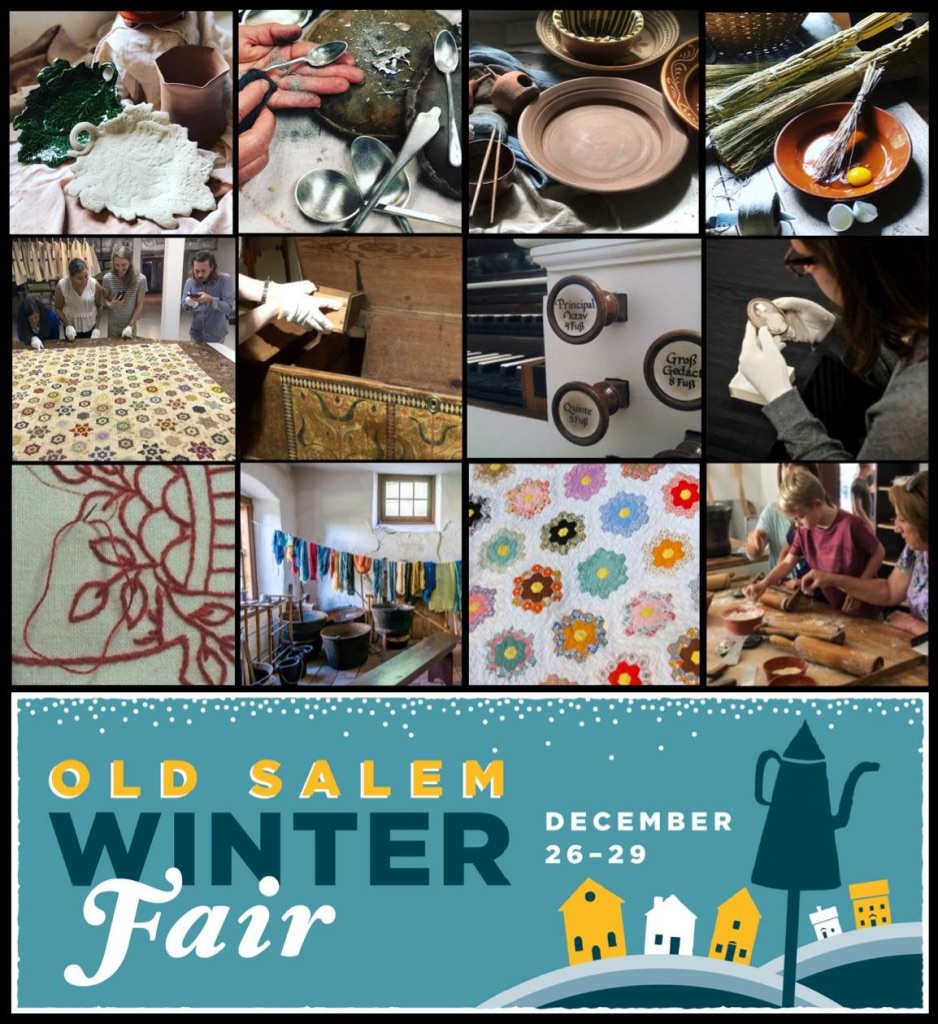 2019 Winter Fair (December 26, 27, 28, 29th, 9:30AM – 4:30PM)

It's the day after Christmas.You have family visiting. Do you have cabin fever and nothing to do? Not anymore. Start a new family tradition with Old Salem!  Make plans now for the "Old Salem Winter Fair". Every day, between Christmas and New Year's Eve, we will be hosting special hands-on workshops (for all ages), family-friendly activities in each historic building, and craftsman & cooking demonstrations. With a bit of chill in the air, come, sit by a fire and visit Old Salem with all of your family and friends.  Folk & Traditional Appalachian live music will fill the historic district as we celebrate the new year.
Keep coming back every day so that you and your family always have something to do!  These tickets will make great Christmas presents.  TICKETS WILL GO ON SALE SOON!
Additional Experiences