Moravian Research
3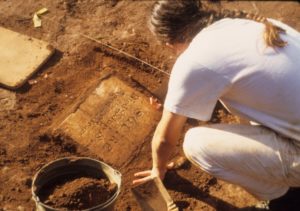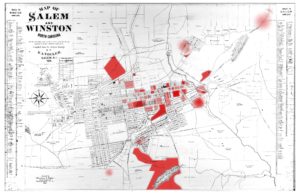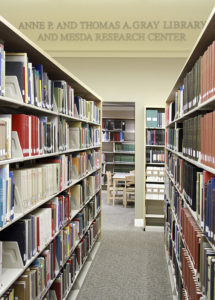 The Department of Moravian Research actively engages in scholarly, primary investigation on all aspects of the Moravian experience.  All activity and interpretation within the historic distirct in some way originates from research-based projects.
Salem was founded in 1766 by the Moravians–a Protestant church that began in what is now known as the Czech Republic. The Moravians were missionaries who established an earlier settlement in Bethlehem, PA before beginning "Wachovia" in the North Carolina backcountry in 1753. In the Wachovia Tract of nearly 100,000 acres, Salem was the central administrative, spiritual, craft, and professional town surrounded by five outlying congregations.
The Moravian Church and Salem residents kept meticulous records and accounts of their lives, their interactions, their buildings and landscapes, and their evolution into the town of Winston-Salem. These records, diaries, documents, and accounts provide accurate details to tell the stories of those living and working in Salem during its long history. (In addition to Old Salem's own collections and research library, two additional sources of materials are the Moravian Archives in Winston-Salem and Bethlehem.)
Salem residents were also well respected for their architecture and attention to detail. The architecture and landscape of Salem are still quite accurate, as about three-quarters of the Historic Town buildings are original structures.
Salem was also known as a trades town because of the town's production of essential goods like tools, ceramics, furniture, metals, and food. Today, costumed trades staff demonstrate life in the 1700s and 1800s by producing the same items using traditional eighteenth and nineteenth century practices.

Hidden Town Project
Most recently the division has been focused on the Hidden Town Project and the ways that Old Salem can better tell the story of the enslaved in the town of Salem.  The information on this page reflects the most up to date research on this project.

Research Update August 6, 2018 (mbh 8-1-18)
Research Files have been created for the following 10 lots:
Girls Boarding School (Lot 14)
Single Sisters House (Lot 15)
Traugott Leinbach — Traugott Leinbach House (Lot 22)
Jacob Reich — Ebert-Reich House (Lot 24)
Inspector's House (Lot 29)
Adam Butner — Butner House and Hat Shop (Lot 32)
Edward Belo — Belo House (Lot 35,36)
John Christian Blum and son Levi Blum — Blum House (Lot 67)
George Voltz — Volz House (Lot 96)
Timothy Vogler — Vogler House and Gunshop (Lot 98)
Number of slaves in Salem and source (extracted from mapping exercise):
1790 — 8 enslaved held by Wachovia Administration (Jon Sensbach)
1810 — approx. 20 enslaved (Federal Census for Stokes County — includes paper mill)
1830 — approx. 80 enslaved (Federal Census for Stokes County — includes outlying farms)
1840 — approx. 50 enslaved (Federal Census for Stokes County — includes outlying farms / note: drop in number partly due to 25 slaves manumitted and sent to Liberia during 1830s)
1850 — approx. 100 enslaved (Federal Census for Forsyth County — includes outlying farms and industry)
1860 — approx. 160 enslaved (Federal Census for Forsyth County — includes outlying farms and industry; if exclude farms but keep Fries mill, total is ~136)
Slave Dwellings identified:
The research files are being created to address this question. There is speculation only at this point. The 1860 Federal Census for Forsyth County Slave Schedule included the enumeration of "slave house" by owner (approximately 35-40 slave houses counted in Salem). What is counted as a "slave house" by the census taker may likely have been a building with another primary use (wash house, kitchen, etc.).  Here is the current speculation:
Girls Boarding School (Lot 14). Depending on time period, enslaved may have lived in Inspectors house, then later perhaps in the ca. 1815 Wash House behind the boarding school, and/or perhaps in the boarding school building.
Single Sisters House (Lot 15). Enslaved Single Sister Anna Maria Samuel lived in the Single Sisters House beginning in 1793; a kitchen (ca. 1790?) at the rear of the house may have housed enslaved and free Black workers during ante-bellum period.
Traugott Leinbach — Traugott Leinbach House (Lot 22). The 1827 wash house may have served as slave dwelling. [slave house enumerated in 1860 Slave Schedule]
Jacob Reich — Ebert-Reich House (Lot 24). The 1815 coppersmith shop may have housed enslaved or the semi-detached kitchen that may have been an earlier wash house from 1843. [slave house enumerated in 1860 Slave Schedule]
Inspector's House (Lot 29). Early enslaved probably lived in the house, after 1823 perhaps enslaved lived in the 1811 "extra living building" located west of the house which converted to a laundry in 1823 (it had housed a widow who worked at the Boys School). There were several other outbuildings on the lot.
Adam Butner — Butner House and Hat Shop (Lot 32). If the outbuilding with chimney at the rear of the yard was built by 1830, it likely housed enslaved.
Edward Belo — Belo House (Lot 35,36). Enslaved could have lived on 3rd floor of house with other workers. Detached dwelling east of the main house may have been for enslaved. Also brick kitchen against the east wall of the main house could have housed enslaved. [slave house enumerated in1860 Slave Schedule]
John Christian Blum and son Levi Blum — Blum House (Lot 67). Early enslaved likely lived in the house, and by 1823 likely lived in the detached kitchen built that year. [slave house enumerated in 1860 Slave Schedule]
George Voltz — Volz House (Lot 96). Enslaved likely lived in the gunshops on the lot. First gunshop built in 1822, second shop with addition in 1831, which also housed Voltz family after 1854. [slave house enumerated in 1860 Slave Schedule]
Timothy Vogler — Vogler House and Gunshop (Lot 98). A detached frame building with chimney east of the main house may have served as a slave house. [slave house enumerated in 1860 Slave Schedule]