Salem Saturdays this Autumn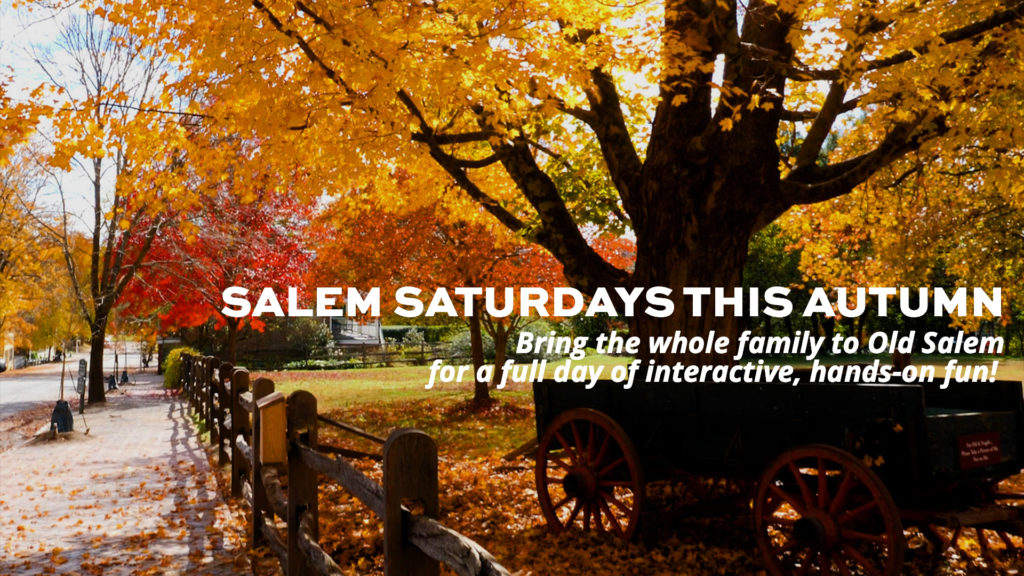 Come bring the whole family for 2022's Salem Saturdays this Autumn!
Experience the sights and sensations of Salem's coziest time of year as leaves change,
hearth fires burn, and the smells of Winkler Bakery waft through the Autumn breeze.
Interact with our historic tradespeople demonstrating their craft,
and investigate the seasonal process of harvesting and processing food before the winter season approaches.
Get hands-on at the Boys' School with historical activities and games or process some heirloom seeds
while learning about the importance of the Fall season to historical seed-saving.
More buildings are opening on October 19th to expand our offerings for the Fall and Winter seasons.
Now you can explore even more local history and see what life was like for the early Moravians in the harvest season.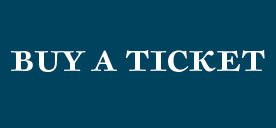 This Autumn, we invite you to experience:
The Visitors Center Enjoy the new exhibits and shop for a souvenir at Stockberger Supply.
The Frank L. Horton Museum Center (including The Museum of Early Southern Decorative Arts) See objects made and used by the diverse craftspeople of the early American South, including the beautiful pieces made by the Moravians, and shop for books at F. L. Horton Bookseller that features a wide variety of books related to decorative arts of the American South.
Potter's Workshop at T. Bagge What was mass production like in the backcountry of early North Carolina? Come see how this important trade helped put Salem on the map and learn about Salem's pottery history while seeing our talented potters at work.
The Blum House Joinery Workshop (Open Oct. 19th) See how historical woodworking was done in the town of Salem and the craftsmanship that made the Moravian trades shops famous.
Miksch House & Garden Observe how a family preserved and used produce in the early days of Salem. Explore the gardens to discover the herbs and vegetables available. Learn how gourds were carved and used by people in this area.
The Doctor's House (Open Oct. 19th) Explore the history of Moravian medicine and examine the contributions of African and Cherokee people to the health of those in and around Salem. Experience daily activities in one of Salem's largest family homes. From making medicine to seasonal hearth cooking, this early 19th century home and apothecary is sure to be a treat.
The Boys' School Children in Salem went to school just like children today. Learn about education in Salem, as well as 1800's games and children's activities. This is a great location for hands-on interaction and a deepened understanding of the cultures within historical Salem.
The Single Brothers' House (Open Oct. 19th) This building was home to many of Salem's boys and men. As a combination of a dormitory and a trades hall, it offers an intimate perspective on Moravian culture, faith, and daily life. Experience the lifestyle of a congregation community while learning about the trades, tasks, and shenanigans of many of Salem's real historical people.
Seed Saving Lab The gardens in Salem are always at work. Learn how gardens support the community, what is growing in the gardens at this time of the year, and how the seeds tell stories.  
Winkler Bakery Always a "must do," enjoy a visit at Winkler where Sister Deb will share the bakery's history. Our famous sugar cake, cookies, and lovefeast buns will be available for purchase (along with lot of other sweet things).
Moravian Book & Gift Shop for Moravian stars, handcrafted items, stationery, books, toys and so much more!
Muddy Creek Café Soups, salads, and sandwiches make for a great lunch.
Salem Stitches The gathering spot for quilters, sewists, and stitchers.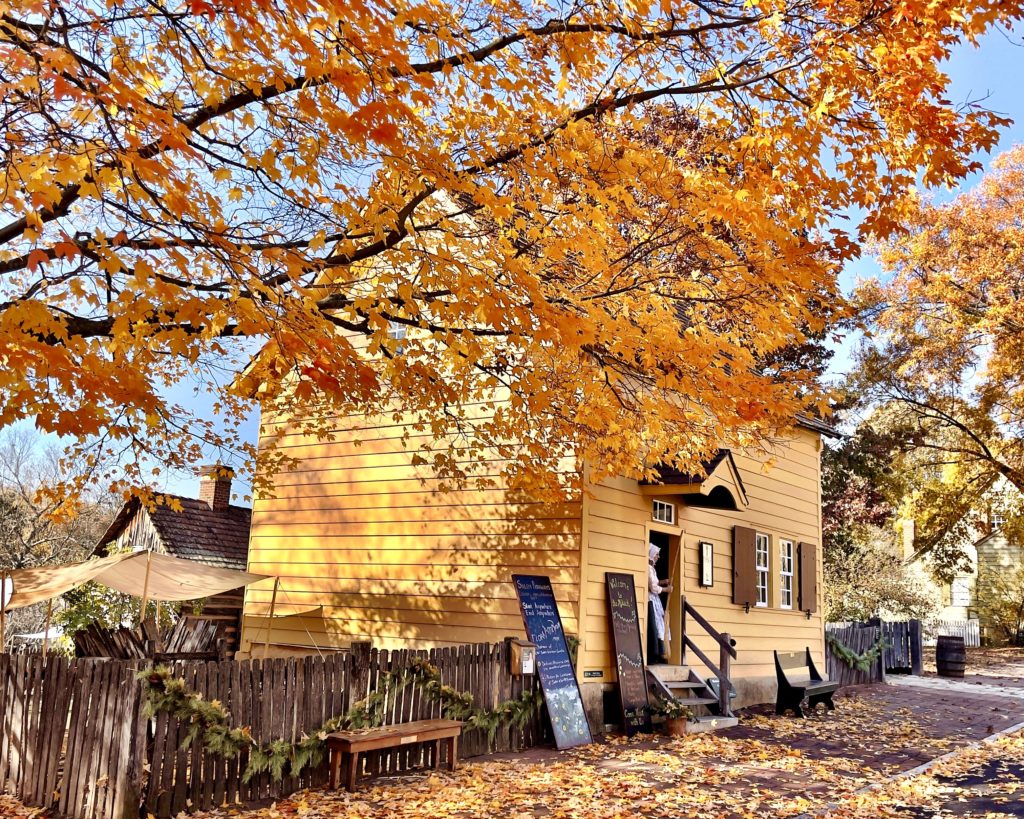 Consider an overnight stay at one of our historic partner venues:
The Zevely Inn (located in the Old Salem Historic District), 336.748.9299
The Historic Brookstown Inn, 336.701.3904
While in the district:
Visit Home Moravian Church, established in 1771. Volunteers from the church provide interpretation of the sanctuary from 11am – 1pm, W-Sat. (Free)
Tour Salem College's Single Sisters Museum, located within the historic Single Sisters House on the campus of Salem Academy and College. Single Sisters Museum provides a fascinating overview of a building that has been in use since 1786. (Free)