Fourth of July 2019: Independence Day Celebration
Thursday, July 4, 2019 9:30 AM - 4:30 PM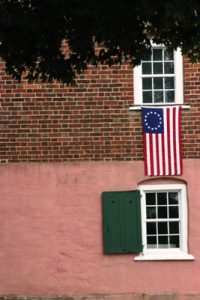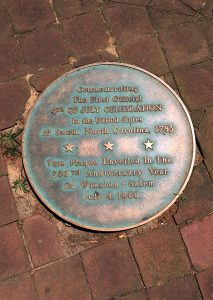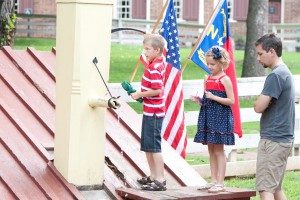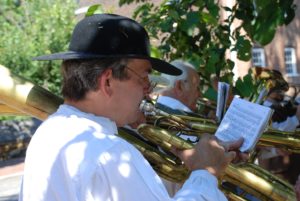 Bring the family and celebrate Independence Day in Old Salem, the site of America's first recorded Fourth of July Celebration in 1783.  We have a plaque on the Salem Square locating the spot.  There will be fun hands-on activities in our buildings, delectable treats at Winkler Bakery (including the new Brasstown Chocolate store), and a Moravian band heralding celebratory tunes around the Town Square from 12:00 pm – 2:00 pm.
In case you are wondering about our usual hosting of a Naturalization Service, please note the U.S. Citizenship and Immigration Services Charlotte, NC Field Office is in the midst of a major office move.  During this time immigration service officials are not able to travel to Winston-Salem on July 4th, preventing them from holding a Naturalization Ceremony at Old Salem. However, they are very eager to come back to Old Salem and we're eager to have them – so we are working with them to plan a Naturalization Ceremony to be held here sometime this fall. Stay tuned to our website and social media outlets for an update.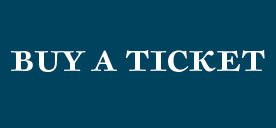 The Tavern Restaurant will be open for lunch only on July 4th. Hours of operation will be 11:00 am-3:00 pm.
They will, once again, be offering their July 4th picnic menu, which will be $12.95 for adults and $6.25 for children 10 years of age and under. They will not be accepting reservations, except for Old Salem dignitaries, as has been their custom. Seating will be on a "first come-first served" basis for all others.
The Old Salem neighborhood association will be having a "pot luck" supper in the patio beginning at 5:30.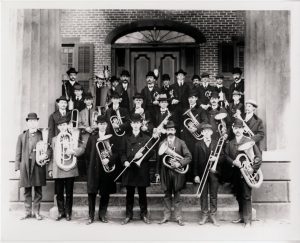 7:30 pm, Salem Square, FREE – Salem Band STARS AND STRIPES concert:
Honoring veterans in our community with music of Big Bands, Yankee Doodle, the Armed Forces, sing-alongs, and marches.  Don't miss Salem Band's brass and piccolo players in "Stars & Stripes Forever."  With guest the Winston-Salem Pops Chorus providing pre-concert music at 6:40 pm.  Bring a blanket or lawn chair. Food vendors on site. Established in 1771, Salem Band is the oldest, continuous mixed wind ensemble in the nation. Eileen Young, Music Director. RAINDATE – July 5th. www.salemband.org https://www.facebook.com/SalemBandFan/