One-on-One Blacksmithing (SOLD OUT!)
Saturday, August 7, 2021 1:00 PM - 3:00 PM Timothy Vogler Gunshop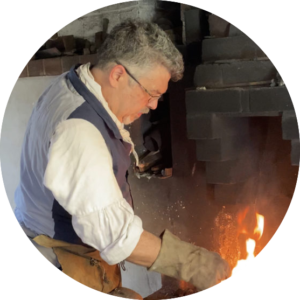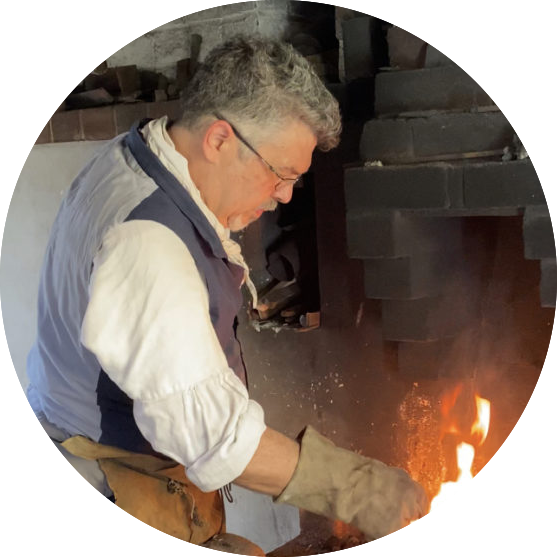 This beginning blacksmithing course will give you the opportunity to work in the historic environment of Old Salem Museums & Gardens. Learn the process of lighting and tending a coal forge fire while working the bellows in the smithy of the historic Timothy Vogler Gunsmith Shop. You will learn basic forge processes such as heating iron, drawing, shaping and decorative twists. Register here. 
Ages 18 and up.
Recordings of these workshops are NOT available
This workshop meets at the Timothy Vogler Gunsmith Shop in Old Salem Museum & Gardens, 913 S. Main St. Winston Salem, NC 27101
Participants have a choice of projects based on skill level.
Please bring:

a personal pair of safety glasses or prescription eyewear
closed-toe shoes
wear natural fiber clothing as we will be working with a very hot fire
Face covering is required for participation in this class.