Racism Awareness with "A Class Divided" ~ Film Screening and Panel/Discussion
Thursday, November 15, 2018 5:30 PM - 7:30 PM Historic St. Philips Moravian Church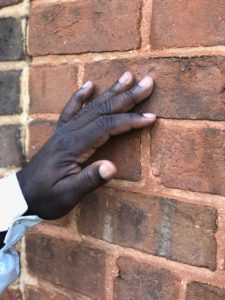 Free and Open to the Public.
Parking is available at the Old Salem Visitor Center, 900 Old Salem Road. From there, it is a 5-minute walk to St. Philips Church or shuttles to the church from the Visitor Center will be available beginning at 5:00 p.m.
Fifty years ago, immediately following the assassination of The Rev. Dr. Martin Luther King, Jr. in 1968, a third grade teacher in Iowa initiated an exercise in racism awareness that unfortunately remains relevant and useful today. "A Class Divided" is the Frontline documentary chronicling Jane Elliott's experiment that divided her students into two groups according to their eye color (brown eyes/blue eyes), and the discrimination lesson they learned.
Racism continues to permeate American society, to the injury of us all. This evening will explore how to recognize and confront racism within ourselves, and how to move forward with awareness.
This event is sponsored by Old Salem's Hidden Town Project
in collaboration with
St. Philips Moravian Church
Home Moravian Church
Moravian Team for Racial Reconciliation
Moravian Archives
With thanks to the Salem Academy and College Gramley Library for providing the film.
The Salem Context
This event will be held in St. Philips Moravian Church, home of the only historic Black Moravian congregation in the United States. It was in this sacred place that Freedom was announced to the enslaved population in May 1865 — only 153 years ago. At that time, about 14% of Forsyth County's population was enslaved, and the Federal Census recorded approximately 140 enslaved people living in what we call "Old Salem" today, with about 35 slave houses located in rear yards and industrial areas.
The history of Salem (and Winston-Salem) involves the complicated use of slavery and enslaved people to build the town and their contribution to the mercantile prosperity, with a reminder that the founders and builders of Winston-Salem were people of European and African descent. Enslaved people were living and working in this early Moravian town from its beginning, and although some of the enslaved became church members and were considered spiritual equals, this unusual relationship did not stand the test of time. Changing ideas across the decades led to segregation in worship and burial, as Salem became a Southern American town and ownership of enslaved people increased.
To better reveal the history, Old Salem initiated the Hidden Town Project. Goals include researching to identify where enslaved people lived and who they were as human beings; connecting with their descendants; archaeologically examining dwelling sites of the enslaved; integrating the enslaved narrative into the museum experience; and collaborating through art, salon discussions and public gatherings. The Hidden Town Project will track the effects and legacy of enslaved people from the inception of Salem itself in 1766 through the Jim Crow Era and into the 21st Century. For more information, please visit www.oldsalem.org .