Science Alive School Group Tour - Where History & Scientific Invention Live
Wednesday, April 29, 2020 9:30 AM - 4:30 PM
This event occurs on April 22nd, 23rd, 29th and 30th, 2020.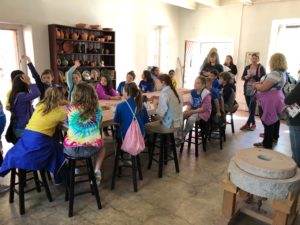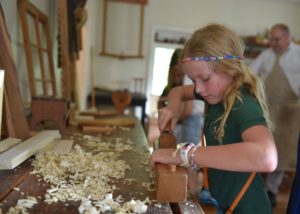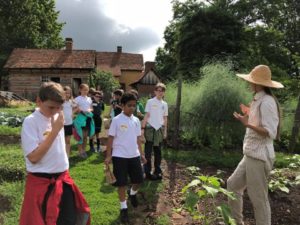 The Moravians of Salem had an advanced understanding of science and technology: agriculture, astronomy, botany, surveying, architecture, and manufacturing. Science was a tool used to solve the problems of everyday life. The American scientific "can-do" spirit led to many revolutionary discoveries and inventions. On high-volume days there is a short 15 minute, interpreter-led welcome, which includes a quick organ concert on the rare c. 1800 Tannenberg Organ, an overview of material culture at the Museum of Early Southern Decorative Arts, and the social history of African-Americans at St. Philips Heritage Center. After the welcome, your options are wide open to choose. There are over 25 interpreted sites, and 100 acres of landscape to experience with a special emphasis on science-related hands-on experiences.
Program Details:
Available (9:30 am–4:30 pm) on April 22nd, 23rd, 29th and 30th, 2020
Tours begin at the Visitors Center.
Tour takes approximately 3+ hours.
Come when you can, leave when you must.
Examples of the experiences that you might have:

Learn how the Moravians used a fire engine and bucket brigade to protect the town of Salem and take part in a brigade!
Learn about the first electric lights in Salem.
Learn how a pipe organ works.
Try your hand at fire-building technology.
Experience how a potter uses minerals for glazes and discover the unique properties of clay.
Use scales, standard and non-standard units of measurement while exploring common receipts of the 18th century.
Learn how lye from ashes can make something you use every day!
See how the use of block and tackle and pulleys can lighten a workload.
See how leavening agents long ago were used to put the bubbles in your baked goods.
See how an American Longrifle is made.
How does cream make butter?

Price: $18 per student.  one (1) complimentary adult per 12 students. Additional adults are $23 if booked and paid in full with the school reservation (required) no later than 30 days prior to tour.
 Availability of some activities subject to change depending on date and registration numbers.
Contact Group Tours at 1-800-441-5305, or [email protected] for additional details. Please refer to our Access Salem Initiative for information regarding visiting as a caretaker or a student with a disability.