Winter Fair Workshop: Natural Dye Class
Friday, December 27, 2019 10:00 AM - 11:30 AM Single Brothers House
Workshop Description:  Experience history hands-on!
Learn how the blue dyer made indigo dye as well as onion skin and other natural dyes.  You will also learn how to over-dye some skeins for different color variations.  Everyone will take home 5 small skeins of naturally dyed wool.
Cost:  $50 per person for 10:00 AM Natural Dye Class only
Workshop Location:  The original dye shop in the Single Brothers House, 600 South Main Street. Come to the front entrance and let the costumed guide know you are here for the workshop.
*Maximum of 12 per class. For ages 9 and up.  Children under 18 must be accompanied by a paying adult.  Due to the highly interactive nature of these workshops, adults are not allowed to observe or tag along with a child unless they have also registered. If participant cancels more than 14 days before the event, a full refund will be given.  Within 14 days there are no refunds. For more information call 1-800-441-5305.
Single Brothers House – 600 Main Street, Winston-Salem, NC  27101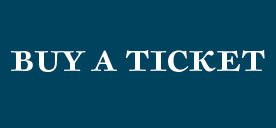 For fully accessible entry from rear of building; ask at front door for directions to "rear dye shop" door.
Or from the front door, one flight of steps down.