Tavern Room of Reflection and Meditation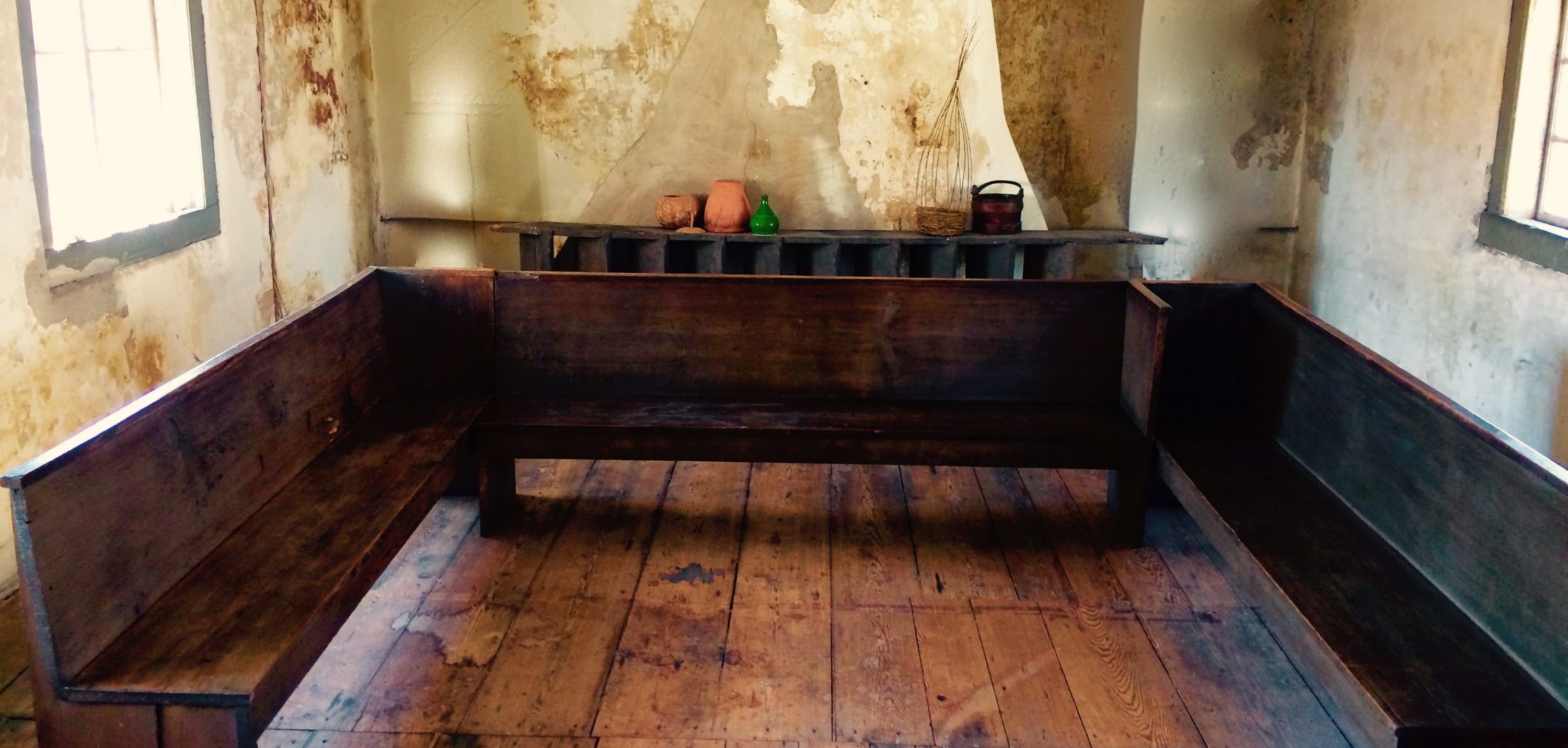 Old Salem Museums & Gardens Tavern Room of Reflection and Meditation
The Tavern Room of Reflection and Meditation was designed as part of Old Salem Museums & Gardens' Hidden Town Project, an initiative to research and reveal the history of enslaved and free Black people who once lived in Salem, North Carolina. The room is a tangible commitment to share the story of slavery in Salem in an honest, accurate way.
Salem's tavern, built ca. 1816, was a place of confluence between the Moravians, the enslaved, and non-Moravian "strangers" visiting town. Salem's enslaved workers served visitors food and drink and arranged lodging. The room above the kitchen, accessible by a separate staircase, was likely a sleeping quarters for these enslaved workers.
Previously used as a storage space, the room was cleaned out, restored, and re-envisioned for the purpose of contemplation, meditation, and reflection about the plights and triumphs of the enslaved at Salem. The room is furnished with original pews from the African Church, now St. Phillips Moravian Church, the very pews where enslaved people from Salem and surrounding communities heard the announcement of their freedom. Two displaced headstones belonging to John Samuel and Fanny, two enslaved people from Salem, have found a resting place in the room for visitors to pay their respects.