Salem Night: Softly the Night is Sleeping
Saturday, December 22, 2018 1:00 PM - 7:00 PM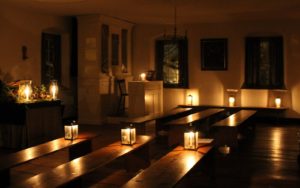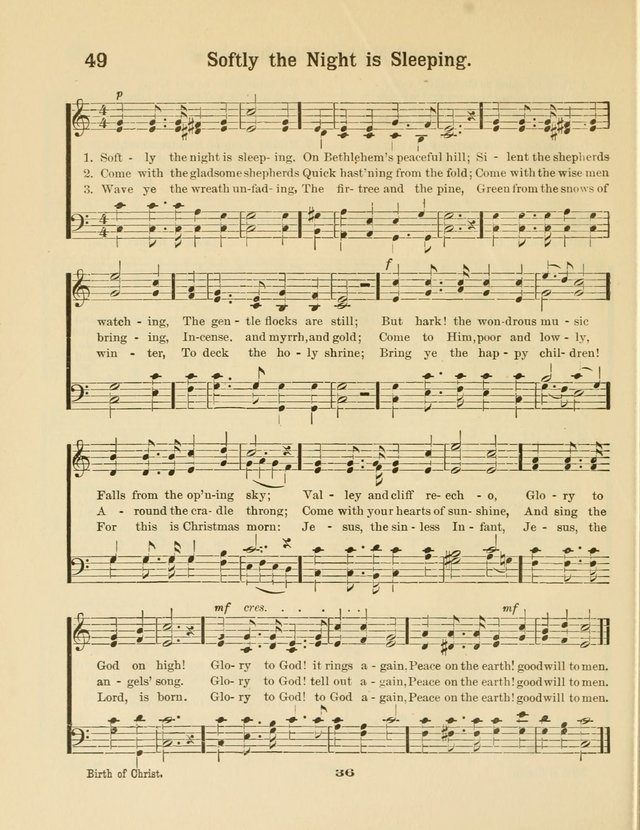 Salem Night at Old Salem is the time to slow down, leave the busy holiday season behind and start to reflect on family & friends.  Join us for this once-a-season special candlelight evening of open, warm, and inviting Christmas experiences. From singing in the Single Brothers House, to piano forte concerts in the Boy's School, baking in the beehive ovens in the Miksch House & Winkler Bakery, the historic district will be alive with a renewed presence of the holiday.  This is a perfect opportunity to bring visiting family and an annual Christmas week tradition.  Our retail stores will be open for any last-minute gifts you may need (or buy one of our newly created Salem pottery pieces for yourself!)
TICKETS WILL GO ON SALE NOVEMBER7, 2018
Horse & Buggy rides.
"Winkler Bakery". Visit Winkler Bakery and help make Holiday cookies and see the beehive oven in action, Grab some of our Christmas stollen, cookies, lovefeast buns,and breads to take home.
Miksch House & Gardens. Stop in and stay a bit, and see how the earliest houses in Salem celebrated Christmas.  Find out what's cooking and help prepare the gingerbread.
Vogler House.  Sit by the fireplace and in the candlelight, listen to Christmas stories  and try your hand at a Christmas craft and help decorate the tree.
The Joiner's Woodworking Shop. Sit and enjoy the fire, see how the Christmas pyramid is constructed and try your hand at the lathe or the hand-plane.  This is definitely a stop for those who like to try things out.
Boy's School.  Experience the all new Cabinet of Curiosities while you listen to a selection of Moravian music.  Impromptu concerts of holiday music played on our piano forte are not uncommon.
Vogler Gunshop. There is a chill in the air, but don't stand to close to the coals while you watch our master craftspeople prepare metalwork.
T. Bagge Pottery. Always an exciting time in our pottery workshop, Get messy while you join our master craftspeople in creating our special Christmas chocolate cups and Handcrafted Salem pottery.
T. Bagge Merchant. People come from all around to buy the unique items in our stores. We will have Saturday sales and live craftsman presentations. Take home one of our new Handcrafted Salem items. Perfect for Christmas gifts!
Historic Tavern Kitchen & Barn. Experience the new tavern barn yard and join us for a special Saturday hearthside cooking and Christmas preparations.
"Hidden Town" Room of Meditation & Reflection. Spend some quiet time in our room dedicated to those who were enslaved in Salem (above the historic tavern kitchen).
St. Phillips African American Heritage Center. The entire family can learn about the African-American legacy that grew out of the Moravian town of Salem.  See how this congregation celebrated the season.
Museum of Early Southern Decorative Arts – Help us color a giant community Christmas fraktur (A colored image produced for celebrations) based on an 18th century example (pictured above) in our collection while you enjoy an after-hours stroll through MESDA's galleries.
Single Brother's House. Join us in the Organ Room to listen to Christmas hymns sung by the "Singing Sisters".  Sit, lie down, open drawers, and journal in the unmarried men's communal living quarters. See what how they prepared for the winter season ( and kept warm) in the 1700's. Don't miss our new "Salem Waterworks" Exhibit or our textile craftsperson working the loom.
Visit our new Salem Stitches workshop space (opening October 2018).
HANDCRAFTED + SALEM 1766  items will be available in our retail stores and ready to be wrapped and placed under the tree.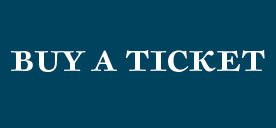 Please note that as a "Special Program" Old Salem Membership privileges are not applicable to this event and a ticket purchase will be required to attend.