THE TOWN
OF SALEM
Experience early American history in the unique Moravian settlement of Salem. Original structures, gardens, tours, artifacts, hands-on workshops, fun family events and shopping.

GARDENS AT
OLD SALEM
Stroll through award-winning restorations that create a landscape reminiscent of early Salem where utility, practicality and beauty united. Tours, workshops and plants for your garden.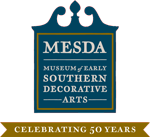 MESDA
View history through objects and material culture. Tour a wide range of early southern artistry, craftsmanship and stories found in the world class collection of decorative arts from the early American South, 1660-1860.
Old Salem Museums and Gardens, 600 S. Main Street, Winston-Salem, NC 27101 Phone: 336-721-7300 | visitwinstonsalem.com